TV: Wednesday Hot List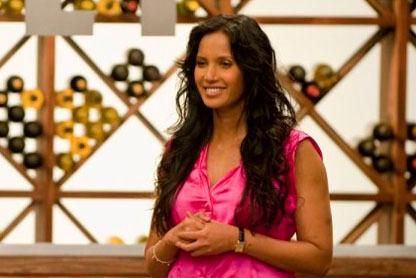 Top Chef: Washington DC host Padma Lakshmi just had a baby girl a few months ago. So, it's only fitting that tonight's Quickfire Challenge is in her baby's honor and the cheftestants must whip up baby food! Then, for the elimination round, former Top Chef fan favorites such as Michael Voltaggio, Michael Isabella and Spike Mendelsohn make guest appearances and not one but two competitors will be sent home.
Article continues below advertisement
And all you "Beliebers" out there with "Bieber Fever"—get ready because E! has an all access pass into the life and career of pop music's biggest sensation—Justin Bieber. The special Justin Bieber: My World goes behind the scenes to showcase what made this teen go from You Tube star to international phenomenon!
8pm
So You Think You Can Dance (FOX)
Minute to Win-It (NBC)
Property Virgins (HGTV)
9pm
America's Got Talent (NBC)
Top Chef: Washington D.C. (Bravo)
Mythbusters Buster's Cut (Discovery)
I Didn't Know I Was Pregnant (TLC)
Ghosthunters Academy (SyFy)
Man vs Food (Travel)
10pm
Work of Art: The Next Great Artist (Bravo)
Monsters Inside Me (Animal)
Justin Bieber: My World (E!)
Real World (MTV)
Dinner: Impossible (Food)
Toddlers and Tiaras (TLC)
Hot in Cleveland (TV Land)