TV: Tuesday Hot List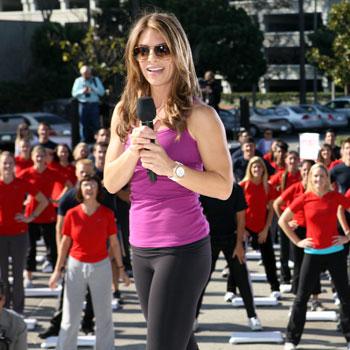 If you ate way too much over the long, holiday weekend—then Losing It with Jillian Michaels may be just what you need to get motivated to get back on track! Tonight, the tough trainer visits the home of a mother and daughter who are cultural leaders of the Yavapai-Apache nation. Jillian helps the women and their tribe balance good health with their traditions by doing things such as planting corn and roasting an agave plant.
Article continues below advertisement
But, if you just need a laugh then you can never ever go wrong with Kathy Griffin: My Life on the D-List. Tonight, Kathy seeks the financial wisdom of Suze Orman for help increasing her income. And that in turn leads Kathy to capitalize on her mother's popularity and start developing Maggie inspired merchandise like a fashion line and book!
8pm
Losing It with Jillian Michaels (NBC)
Hell's Kitchen (FOX)
Wipeout (ABC)
Pretty Little Liars (ABC Family)
9pm
Downfall (ABC)
America's Got Talent (NBC)
Cupcake Wars (Food)
Deadliest Catch (Discovery)
Hawthorne (TNT)
10pm
Primetime: Mind Games (ABC)
Kathy Griffin: My Life on the D-List (Bravo)
Chopped (Food)
The Hills (MTV)
Jersey Couture (Oxygen)
Table for 12 (TLC)
Women Behind Bars (WE)
Memphis Beat (TNT)
Rescue Me (FX)
10:30pm
The City (MTV)
11pm
Double Exposure (Bravo)