TV: Tuesday Hot List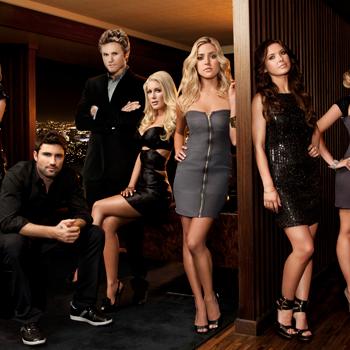 Lauren "LC" Conrad may have left The Hills two seasons ago but the show (and Speidi) lived on until tonight. Yes, it's a historic evening as The Hills is airing its final episode and coming to an end. No more Heidi and Spencer drama, no more Audrina wondering if she is or isn't with Justin Bobby and no more bitchiness from former Laguna Beach bad girl Kristin Cavallari. Somehow we have a feeling that we'll still be hearing about the gang even without the show each week!
Article continues below advertisement
And, Kathy is stirring things up on Kathy Griffin: My Life on the D-List. She's honored with an award from the Human Rights Council so feeling inspired, Kathy decides to head to Washington, DC and see what other good she can do by leading a gay rights rally on the National Mall and attempts to repeal the "Don't Ask Don't Tell" policy!
8pm
Losing It with Jillian Michaels (NBC)
MLB All-Star Game: From Anaheim (FOX)
Wipeout (ABC)
Pretty Little Liars (ABC Family)
9pm
Downfall (ABC)
America's Got Talent (NBC)
Make It or Break It (ABC Family)
Deadliest Catch (Discovery)
Hawthorne (TNT)
White Collar (USA)
10pm
Primetime: Family Secrets (ABC)
Kathy Griffin: My Life on the D-List (Bravo)
After the Catch (Discovery)
The Hills (MTV)
Jersey Couture (Oxygen)
Little Couple (TLC)
Women Behind Bars (WE)
Memphis Beat (TNT)
Rescue Me (FX)
Covert Affairs (USA)
10:30pm
The City (MTV)
11pm
Double Exposure (Bravo)
The Hills: A Hollywood Ending (MTV)