TV: Thursday Hot List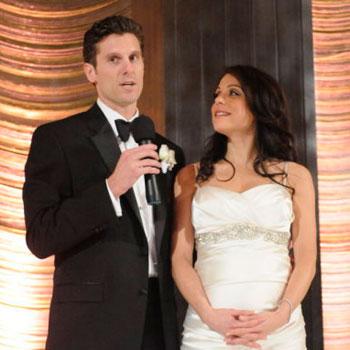 Tonight's the episode of Bethenny's Getting Married? that we've all been waiting for—the arrival of her daughter Brynn is finally here. The show starts out somewhat calm (by Bethenny standards) where she takes a maternity course and starts to settle into her last two months of pregnancy without too much stress. But, then her water breaks one month ahead of schedule and ready or not—it's baby time!
We've been digging the gripping reality series Boston Med all summer. Tonight, a nurse treats a six-year-old girl that survived a cardiac arrest, a cardiologist lobbies on behalf of a 55-year-old man that has no other option but to receive a heart transplant and second year ob-gyn residents discuss their lives inside and outside of the hospital.
Article continues below advertisement
8pm
Wipeout (ABC)
Big Brother 12 (CBS)
9pm
Rookie Blue (ABC)
So You Think You Can Dance (FOX)
First 48 (A&E)
Police Women of Memphis (TLC)
Mary Knows Best (SyFy)
Smokin' Gun Presents: The World's Dumbest Criminals (Tru)
10pm
Boston Med (ABC)
Bethenny Getting Married? (Bravo)
Manson: The Notorious Crime and Trial (A&E)
Ace of Cakes (Food)
Ladies of Demolition Derby (TLC)
Royal Pains (USA)
Raising Sextuplets (WE)