TV: Saturday Hot List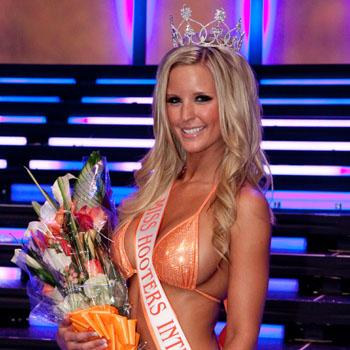 Ladies, take note if you're home tonight and watching TV with the man in your life, Spike is airing The Hooters 2010 International Swimsuit Pageant. Oh yes, Hooters' girls from all around the world put on their hottest swim wear to compete for the 2010 title!
CBS premieres a new crime series called The Bridge. It stars Aaron Douglas, a cop so fed up with police corruption that the show begins with him leading a walk-out!
Article continues below advertisement
And, the Style Channel has the series premiere of two of their most popular Saturday night shows—How Do I Look? and Whose Wedding Is It Anyway? We're particularly excited for Whose Wedding Is It Anyway? as it features a bride that wants a traditional, classy affair while her groom wants a Texas-style rodeo for their reception!
8pm
The Bridge (CBS)
Cops (Fox)
Last Chance Highway (Animal)
How Do I Look? (Style)
9pm
America's Most Wanted (Fox)
The Hooters 2010 International Swimsuit Pageant (Spike)
Whose Wedding Is It Anyway? (Style)
A Haunting (TLC)
10pm
The Dish (Style)
A Haunting (TLC)