TV: Friday Hot List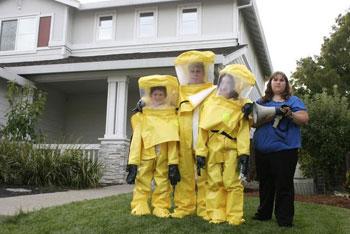 We admit, Wife Swap is a guilty pleasure. Who doesn't enjoy peeking into the lives of families that have some more, well, unconventional ways of doing things? It's fun to watch anything that makes your own family seem more normal, right? Tonight, a family that spends most of their time preparing for the end of the world in 2012 swap with a family that heavily dotes on their 12-year-old prodigal daughter.
Article continues below advertisement
And, it's summer and chances are you're thinking about planning a vacation. If you're a tad daring and want something different than your typical beach vacay—then check out Ghost Stories on the Travel Channel. Tonight focuses on the El Circulo Cubano (Cuban Club) in Tampa, Florida that is said to be haunted by the ghost of man who was murdered there over 100 years ago. Would you dare stay there? Watch tonight and decide!
8pm
Friday Night Lights (NBC)
Wife Swap (ABC)
9pm
Flashpoint (CBS)
Dateline NBC (NBC)
Whale Wars (ABC)
Say Yes to the Dress (TLC)
9:30pm
Say Yes to the Dress: Randy's Top 10 (TLC)
10pm
Miami Medical (CBS)
Battle of the Wedding Designers (TLC)
The Soup (E!)
The Hills: From the Beginning (MTV)
Ghost Stories (Travel)