New Music: Devo Is Back!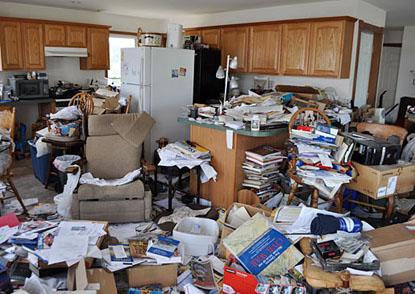 The new wave cult band in Devo are back with Something for Everybody, for which their fans got to choose the album's 12 final tracks. The electro-poppers best know for the mega-hit "Whip It!" had returned with new a new single in 2007 and the promised full album has just now materialized. A slew of innovative producers worked on the album, including Teddybears, Greg Kurstin, The Dust Brothers' John King, John Hill and Santi White (a.k.a. Santigold). "There's this new generation of kids that have grown up with Devo or know of Devo from the past, and it's not something bewildering," said Mark Mothersbaugh. "Why not let them take a shot at producing Devo, possibly the way we rearranged 'Satisfaction' by the Rolling Stones 10 years after it had been written."
Article continues below advertisement
Torontonian rapper Drake's new album is called Thank Me Later and was produced by Lil Wayne, Kanye West and Timbaland. The first single is "Over."...
The Canadian quartet known as The Cowboy Junkies release The Nomad Series: Renmin Park, Volume 1...
Richard Hawley—formerly of Longpigs—offers up a new EP entitled False Lights From the Land...
Sarah McLachlan's new album, Laws of Illusion, is her first album of new material in seven years. It was produced by Pierre Marchand and the first single is "Loving You Is Easy"...
Collective Soul guitarist Joel Kosche releases Love and the Apocalypse which features guest appearances from other members of Collective Soul...
The Steve Miller Band's first studio album in 17 years is called Bingo! The album features deceased SMB member Norton Buffalo and was co-produced by Miller...
Nappy Roots offer up The Pursuit of Nappyness...
Tom Petty and the Heartbreakers' first new album in eight years is called Mojo...
Article continues below advertisement
Robyn's new album is Body Talk PT 1 and the first single is "Dancing On My Own"...
All My Friends Are Here features contributions from Bette Midler, Barry Gibb, Phil Collins, Chaka Khan, Carly Simon, Dr. John, Norah Jones and Hall & Oates...
Suzanne Vega releases Close-Up Vol. 1, Love Songs...
We Are Scientists' latest effort is Barbara and features the single "Rules Don't Stop"...
Now That's What I Call Music 34 includes chart-toppers by Justin Beiber featuring Ludacris, Ke$sha, Rihanna, Usher with will.i.am, The Black Eyed Peas and Jamie Foxx featuring Justin Timberlake and T.I.