Exclusive
EXCLUSIVE DJ Pauly D's New Song: 'I'm Only Dealing With 9s and 10s, Not 3s and 4s'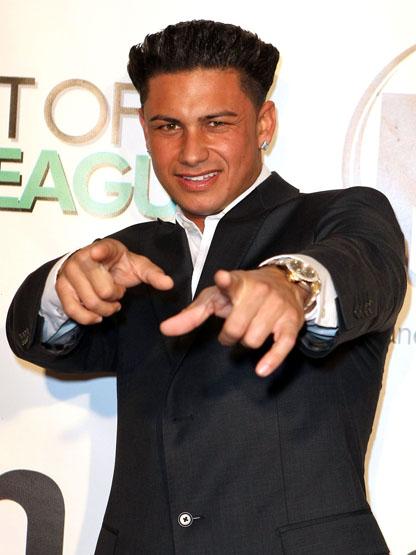 DJ Pauly D and Mike "The Situation" Sorrentino aren't just battling for best body; they're now releasing rival fist-pumping house tracks.
And, RadarOnline.com has your first listen to Pauly DJ's new song Beatdatbeat.
The lyrics are typical of the Jersey Shore star's persona.
"This is DJ Pauly D, Being a guido is a way of life.
I don't represent Italians, I represent myself.
I started this whole GTL s**t.
Article continues below advertisement
Gym Tan and Laundry. You stay fresh to daaaance.
And it he goes on to rap:
"How come everytime I'm DJing, they're be a hot a** girl and she's got an ugly a** friend? Come on man ain't got no time for that. I'm only dealing with nines and tens not threes and fours."
The song is on the new Jersey Shore soundtrack that will be released July 20. The Situation's song called The Situation was released two weeks ago.