Courtroom Clash As Murdered Wife's Sister Tells Survivor Producer, 'Divine Justice Will Get You'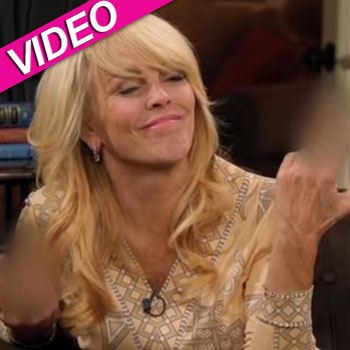 Bruce Beresford-Redman felt the wrath of the angry sister of his murdered wife during a court hearing in Los Angeles.
The feuding camps were challenging Monica Beresford Redman's will and outside the courtroom Carla Burgos shouted to the former Survivor producer: "Divine justice will get you."
VIDEO: Murder Suspect Bruce Beresford-Redman Cleans Home
Bruce stayed silent.
Bruce testified during a hearing to determine the legality of Monica's estate. Her body was found in April in a sewer at a luxurious Cancun, Mexico, resort where the couple had been staying with their two young children.
MORE ON:
Monica Beresford Redman
Article continues below advertisement
A judge requested witnesses come forward to substantiate Monica signed a 2008 will that reportedly gives Bruce's father David and his wife Juanita interest in a house she owned.
The remaining property goes to Bruce, who has been named by Mexican authorities as a suspect in her murder
Monica's sisters have said they will challenge the validity of the will.