TV: Thursday Hot List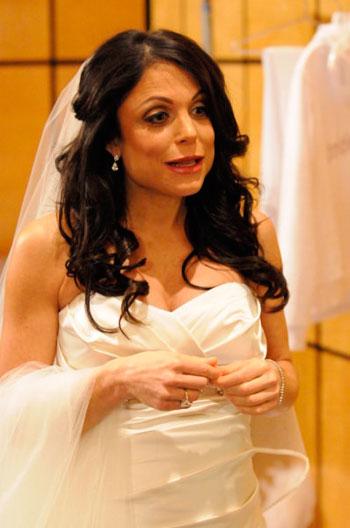 Famed psychic Mary Occhino, best known for her daily call-in show on Sirius Satellite Radio, launches her very own reality show about her family and career tonight on the SyFy channel. In the opening episode, Mary tries to open a store with her son while finding her daughter an appropriate boyfriend!
And on Bethenny Getting Married?, Bethenny and Jason head to St. Barts for their honeymoon to relax and bask in the glow of their beautiful wedding—but the relaxing goes out the window when Bethenny starts to get nervous about the impending arrival of their baby!
Article continues below advertisement
8pm
Wipeout (ABC)
Big Brother 12 (CBS)
9pm
Rookie Blue (ABC)
So You Think You Can Dance (FOX)
First 48 (A&E)
Police Women of Memphis (TLC)
Mary Knows Best (SyFy)
Smokin Gun Presents: The World's Dumbest Criminals (Tru)
10pm
Boston Med (ABC)
Bethenny Getting Married? (Bravo)
Ace of Cakes (Food)
Royal Pains (USA)
The OCD Project (VH1)
Raising Sextuplets (WE)