TV: Monday Hot List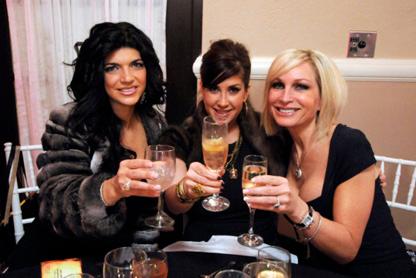 We don't have a lot of details of what will happen but we do know that tonight's The Real Housewives of New Jersey is the most anticipated in the series history. Two weeks ago, Theresa, Jaqueline and Danielle finally came face to face at a drama fueled fashion show hosted by the dubious Kim D. Tonight we find out all the consequences from that confrontation and we're sure the drama won't disappoint!
Article continues below advertisement
But, if you're looking for an escape then definitely flip on the Travel Channel. On Samantha Brown's Asia, the travel guru begins her Asian adventure in Thailand, taking in everything from picturesque beaches to the hustle and bustle on the streets of Bangkok. And then on Anthony Bourdain: No Reservations, the food maven celebrates the unsung heroes of the American food scene by heading to Denver, Austin, Michigan, Milwaukee, Minneapolis and Columbus, Ohio!
8pm
The Bachelorette (ABC)
Lie to Me (FOX)
Secret Life of the American Teenager (ABC Family)
Kid in a Candy Store (Food)
Samantha Brown's Asia (Travel)
9pm
Last Comic Standing (NBC)
Good Guys (FOX)
Intervention (A&E)
Huge (ABC Family)
Cake Boss (TLC)
The Closer (TNT)
10pm
True Beauty (ABC)
Dateline NBC (NBC)
The Real Housewives of New Jersey (Bravo)
Obsessed (A&E)
Last American Cowboy (Animal)
Diners, Drive-ins and Dives (Food)
Dance Your Ass Off (Oxygen)
Rizzoli and Isles (TNT)
Anthony Bourdain: No Reservations (Travel)
Inedible to Incredible (TLC)