Leah's Exes Corey Simms & Jeremy Calvert Plot Secret Fakery Scheme For MTV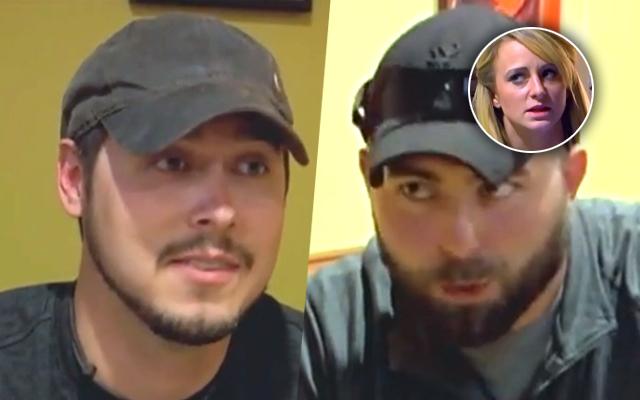 Is Teen Mom scripted? Nearly two months after Leah Messer went on a Twitter rampage claiming that MTV staged a scene on the last season of Teen Mom 2, a source has confirmed Messer's worst fears to RadarOnline.com exclusively.
"When Corey and Jeremy went out to get a drink talking about Leah, the show set it up," the source told Radar. "It was all their doing."
According to the source, this type of fakery is all too common on the set of the hit reality show.
Article continues below advertisement
"They push Jeremy to say things like talking about her drug addiction," the source said.
In addition, the source claimed, editing often "will flip the stories around," putting scenes in a new chronological order.
Long witness to such tactics, Messer, 23, couldn't hold it in any more when the scene between Calvert, 26 and Simms, 26, finally aired.
"Teen Mom 2 (Season 6) | Ep. 11 | Sneak peek: corey and jeremy team up | Teen Mom 2 | MTV #scripted Jerm knew !! lol sic" she tweeted on Sept. 12, along with a video of the scene.
Do you care whether reality TV is edited? Let us know in the comments!