Rob Kardashian Caught Shirtless For The First Time In Months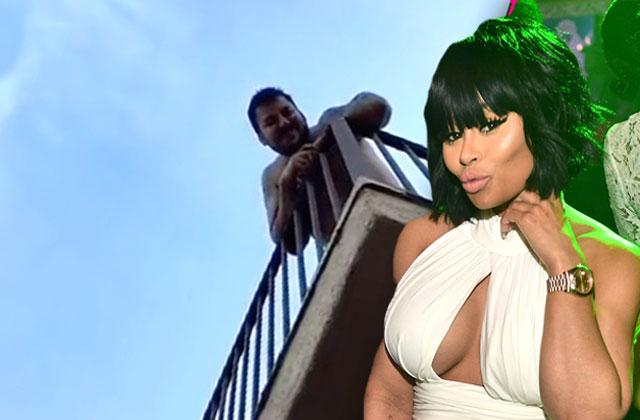 Rob Kardashian and Blac Chyna are back to flaunting their relationship!
In a new series of Snapchats, the couple is seen enjoying a BBQ dinner date outside with Blac's son King.
Though the model proved to be quite the grill master, it was Rob who stole the show.
The Kardashian reject, 28, appeared shirtless in the snap video, peering over a balcony at his cooking girlfriend — he seems to be slimming down!
Article continues below advertisement
"What are you doing up there creep?" Blac can be heard joking when she catches him looking down at her from the balcony.
Watch the Video on RadarOnline.com:
As Radar previously reported, the couple put break-up rumors to rest earlier this week, after deleting photos of one another from their Instagram accounts.
"Chy and I are not broken up we just feel like it would be a lot healthier for our relationship if we kept a lot more to ourselves," Rob shared of their decision. "It's impossible to have a positive relationship with so much negativity from the media and outsiders and we would appreciate it if everyone respects that," he said, signing the message as "Chyro" with an engagement ring emoji.
A short while later, Rob was already back to publicly rejecting the Kardashian klan, posting a mean spirited snap of Kim Kardashian's daughter North West taking a tumble on the pavement. Yikes!