Bitter Khloe Kardashian Blasts Rob's Relationship With Blac Chyna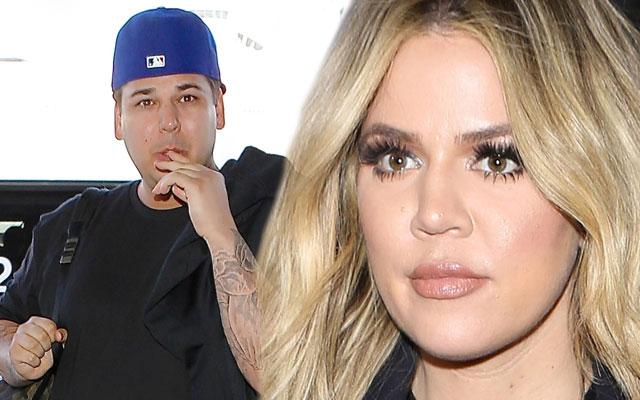 This week has been full of shocking news in the Kardashian family. Kim has made amends with Amber Rose. Kanye has apologized for insulting Wiz Khalifa and his young child. But one thing that has not changed is Khloe Kardashian's stance on Rob's relationship with Blac Chyna!
"She was frustrated by his lack of respect," an insider told People. "She has gone out of her way a million times to help him... She always defended him."
Article continues below advertisement
But evidently, this is where the 31-year-old Kocktails With Khloe star draws the line. As Radar has reported, Chyna was once close friends with Kim until her sister, Kylie Jenner, began dating Blac's baby daddy Tyga - a move that set off a massive feud.
However, Chyna and Rob continue to appear unbothered by Khloe's protests since going public with the news that they are an item. Just days ago, they were seen frolicking on the beach together, with the 28-year-old recluse showing his smiling face more than he has in years.
Do you think Khloe should be supportive of Rob's new relationship? Share your thoughts in the comments section below!