Revealed: Witness Who Saw OJ Simpson Flee Brutal Slay Scene Recounts Horrifying Tale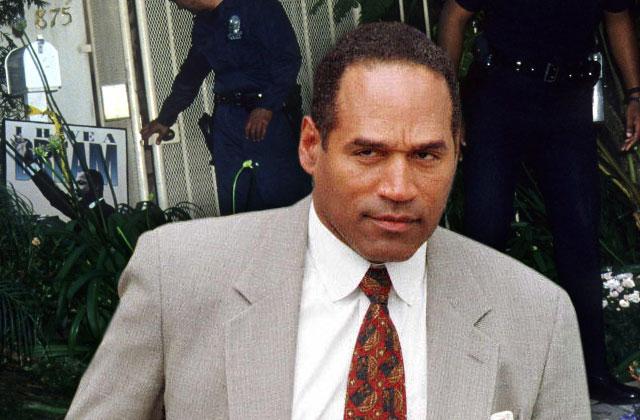 In one of the biggest prosecution blunders of the O.J. Simpson criminal trial, a witness who saw him fleeing the murder scene was not called to testify.
One scene in the first episode of the new FX television mini-series American Crime Story: The People V. O.J. Simpson is devoted to Jill Shively telling prosecutor Marcia Clark what she saw on that infamous June 12 night in 1994.
RadarOnline.com tracked down Shively, now 54, and she revealed: "I was two or three blocks from where Nicole Brown Simpson lived when this white Bronco with no headlights flew through a red light and nearly hit my car."
Article continues below advertisement
"The road was really well lit and I saw the driver clearly," continued Shively, who said the incident occurred at 10:50 p.m. "It was O.J. I recognized him because I had just seen him in the movie Naked Gun 33 ½, and he had glared at me."
Shively wrote down the now 68-year-old's license plate as "3ZWZ788" — and it turned out she was only off by one letter. Simpson's plate was actually "3CWZ788."
Detectives later told Shively she had seen him "fleeing the killing scene."
Police estimated the brutal murders of Simpson's ex-wife and Ron Goldman occurred between 10:15 p.m. and 10:45 p.m., which would give her eyewitness account even more weight.
But jurors never heard Shively's testimony after it was deemed tainted because she was paid for a TV interview.
"I put myself and my whole family at risk by coming forward," Shively told Radar. "And I heard later that O.J. even admitted I'd seen him. He said, 'I should have hit the b***h!'"