Nick Carter Threatening To Sue Rehabbing Brother Aaron Over Lies?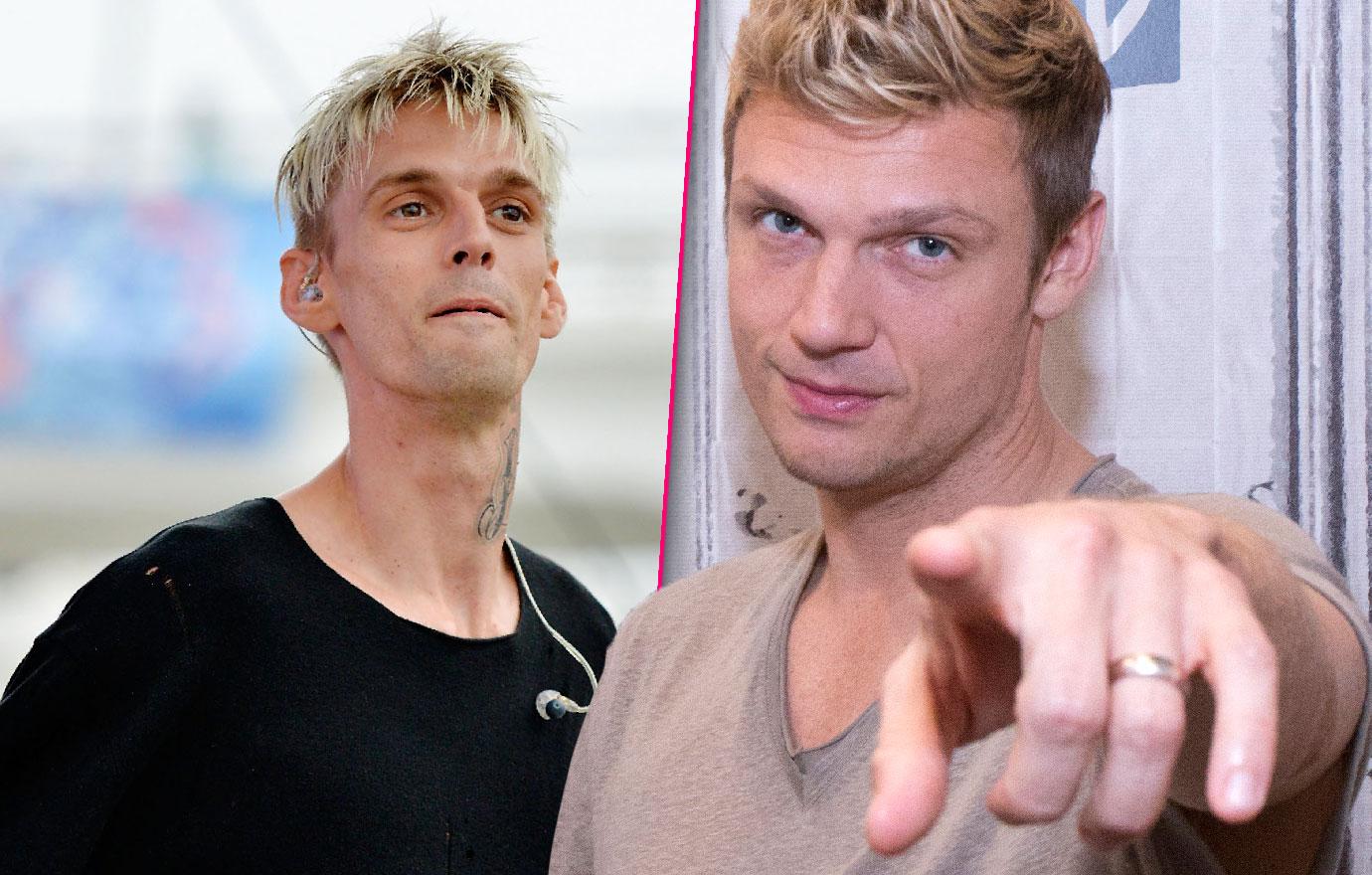 Backstreet Boy Nick Carter reportedly has sent his brother Aaron Carter with a stern legal letter before he went to rehab.
According to The Blast, the brothers got into a feud after Nick, 37, told Aaron, 29, he would only help him financially and with his career if he got cleaned up and went to rehab.
The Blast quotes a source as saying, "Aaron responded by lashing out and spreading lies about Nick."
Article continues below advertisement
Aaron reportedly blabbed details about Nick and their family business—and Nick responded by getting his legal team to send Aaron a legal letter "warning his bro to zip it up or else." Aaron apparently has gone quiet after receiving the letter.
Sources have told the online publication that despite the problems between them, Nick loves his brother and really wants to help him.
Neither Nick nor Aaron has commented on the article.
As Radar readers know, Aaron went to rehab on Friday.
Aaron's spokesman Steve Honig said, "Aaron has decided to enter a facility to improve his health and work on his overall wellness. He is going to do this privately and focus all his attention on being the best person and performer possible. He is grateful for the support and love from his fans and looks forward to coming back stronger than ever before."
Article continues below advertisement
Aaron has been in deep trouble lately. As Radar reported, someone called 911 on the solo singer earlier this month and during the call, an unidentified woman was heard in the audio describing Carter's erratic behavior, saying he was high on computer duster.
"He's on the verge of death," the caller claimed.
Police rushed to Aaron's Florida home, the St. Petersburg Police Department PIO told Radar, on a "welfare check." But he was found to NOT be in need of assistance, the PIO said.