Natasha Henstridge Breaks Down In Tears Over 'Sick' Hollywood Sex Assaults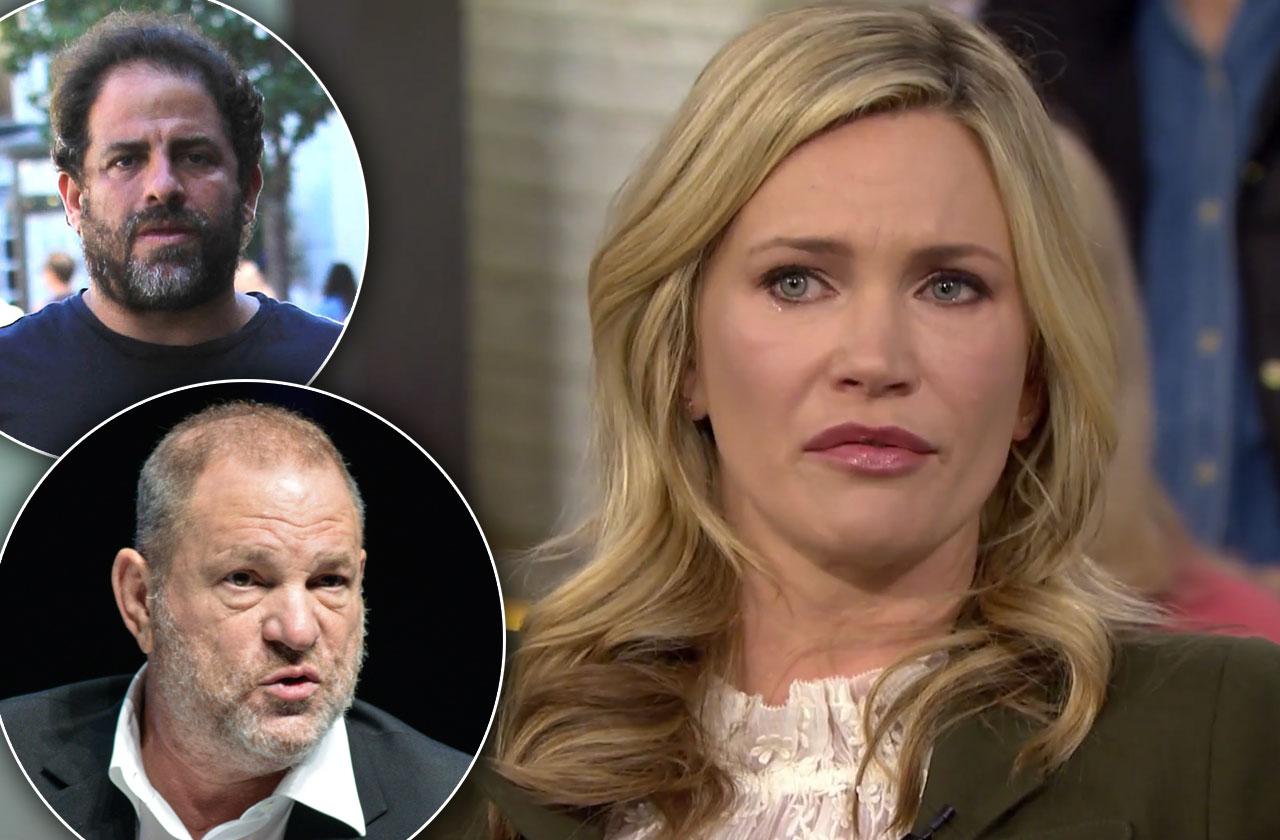 Article continues below advertisement
The actress told Kelly, 46, that she still gets very upset when people question how someone can be forced into oral sex.
"When you're afraid of somebody, when you physically don't know what somebody is capable of," she explained in tears. "When you're afraid of them, you know, you don't know what they're capable of doing. And therefore, you submit. And I submitted. I did submit."
Henstridge said that she kept quiet and let it go immediately after she left Ratner's apartment, adding that she only told a few friends over the years. The star also said that unfortunately, she had a similar experience with Weinstein, 65, who allegedly "pleasured himself" in front of her.
"He tried to get into the room. He came after me all of those things. I did manage to avoid an actual physical attack by him," Henstridge said.
When women began coming forward about the sleazy Weinstein Company owner, she knew she needed to speak out, but she felt that if she did, then she also had to come forward about Ratner.
Said the star: "The whole reason that I came out about Brett is because I had the situation with Harvey and everybody was telling me and people knew the story, as well and people were imploring me to come out about it."
Article continues below advertisement
Henstridge claimed that after allegedly being assaulted by both men, the only difference she noticed was that Ratner was much more "violent" while Weinstein was "horrible" and persistent.
After Kelly asked the actress what it was like to see Ratner rise to fame after what he allegedly did to her, Henstridge admitted: "I thought, there is so little justice when I see some of these people that are not good people. When I see them - when I see them rise. And they're in the same business. And we sort of started similarly, at similar times and moving to Los Angeles, I think, at similar times. And see him catapult into fame. And I thought, life really isn't fair. You know? Honestly, that's sort of how I felt."
As Radar readers know, Ratner denied all allegations of sexual assault, and even sued a woman after she accused him of rape.
Weinstein, on the other hand, is currently in rehab for sex addiction, though he did deny all allegations of non-consensual sex.
Stay with Radar for updates.
We pay for juicy info! Do you have a story for RadarOnline.com? Email us at tips@radaronline.com, or call us at (866) ON-RADAR (667-2327) any time, day or night.