'Little Women: ATL' Star Minnie's Alleged Baby Daddy Arrested For Child Abandonment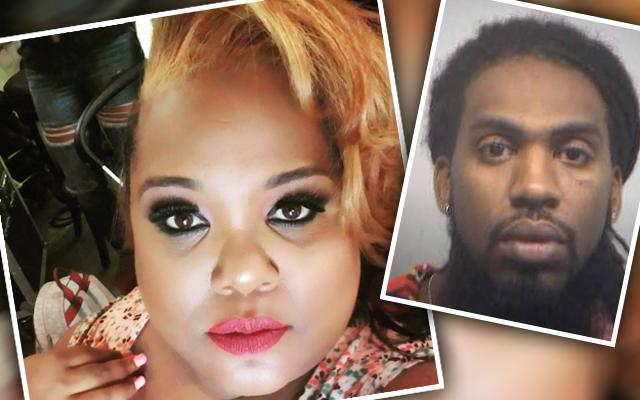 Little Women: Atlanta star Ashley "Minnie" Ross has claimed she's pregnant by Atlanta-based rapper Pastor Troy, but does she know that her possible baby daddy was arrested for child abandonment? RadarOnline.com has all the details of his murky past.
Pastor Troy, born Micah Levar Troy, was arrested in November 2008, when cops were called to a store over music being played too loudly.
While Troy was leaving the establishment, the responding officer realized there was more going on than just a noise complaint.
Article continues below advertisement
"As the suspect Mr. Micah Troy exited the establishment, I observed Mr. Troy throw what appeared to be a tissue on the ground. I asked Mr. Troy if he had any identification on his person and he advised that he didn't," the officer wrote in the Atlanta Police Department incident report obtained by Radar.
From there, things got worse.
"I ran Mr. Troy's information over the radio and he was confirmed wanted person from Newton County and he was also wanted by Fulton County Marshalls," the cop wrote. "Mr. Troy had warrant out of Newton County for child abandonment."
Troy was arrested, but he told Radar that his troubles with the law were all part of a flawed child support system.
"It was a big child support order. Just being an entertainer, they had me in a bracket. Like they just put all rappers together. If you rap, you make this kind of money, so this is the child support," he claimed. "But you can't have me paying child support as d**n Jay-Z and Puff Daddy. Until you get that kind of stuff modified, it can pile up on you. My child support was $3,000 a month for one child."
Article continues below advertisement
With the large amount of money owed, Troy said that he handled the situation poorly at the time—leading to his trouble with the law.
"Then-young and ignorant to what I could do, I ran from the situation for a long time and that's where the arrests and stuff came from — running from it and not just dealing with it," he explained. "I skipped court dates and all kinds of stuff like that but it was really just out of not knowing — really feeling afraid — not knowing what I could do."
As of today, Troy claimed, he has gotten the child support payments down to an affordable rate and has a great relationship with his now-13-year-old son. And his troubles with the law, he said, are behind him.
"I really didn't have much knowledge of it but after I finally did understand about the system and how it goes, got a good lawyer to represent me through this whole process, got everything modified, I've been living a great life," he said.