Meri Brown's Affair Exposed In Tell-All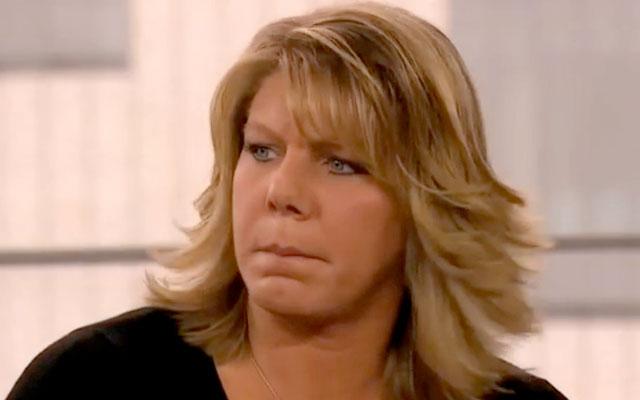 Meri Brown's humiliating catfish scandal continues to get even more complicated! In the latest twist of the saga, the person she claims tricked her into a relationship is writing a book about their affair!
Jackie Overton, known as "Sam" to Meri, has announced her plans to publish Almost Meri'ed, 200 pages of even more sordid claims about her relationship with the Sister Wives star, which shocked the polygamous family after Kody Brown's ex-wife confessed to the tryst.
Article continues below advertisement
Overton writes on her personal blog that the book is "a love story," and the never-before-heard details will include "stories, photos, more text snippets and lots of things that I have never shared with anyone about my affair."
She said that she plans to release the $6 book before Christmas and the news is continuing to devastate Meri.
"It's so scary for her that the book is being written," a source told In Touch magazine about Meri, who was already embarrassed by the voicemails that were released where she is heard professing her love for "Sam" and denigrating Kody.
The recordings still terrify Meri, the source said: "They could have had phone sex! It could be really embarrassing for her."
Overton claims that there is much more to the story that hasn't been revealed.
"This is a love story. It is funny in some parts: it's very humbling," she wrote, promising a "huge twist and surprise ending."
"This is just humiliating for Meri to be so intimate with someone who's really, for all intents and purposes, a very scary woman from Oklahoma," the source told the magazine.
"Meri just wants to move past this already, but she may be paying the price for her actions for a long time to come."
Will you read the book? Sound off in comments below.