Maddie In The Middle! Inside Ziegler's Parents' Bitter Custody Battle Over 'Dance Moms' Star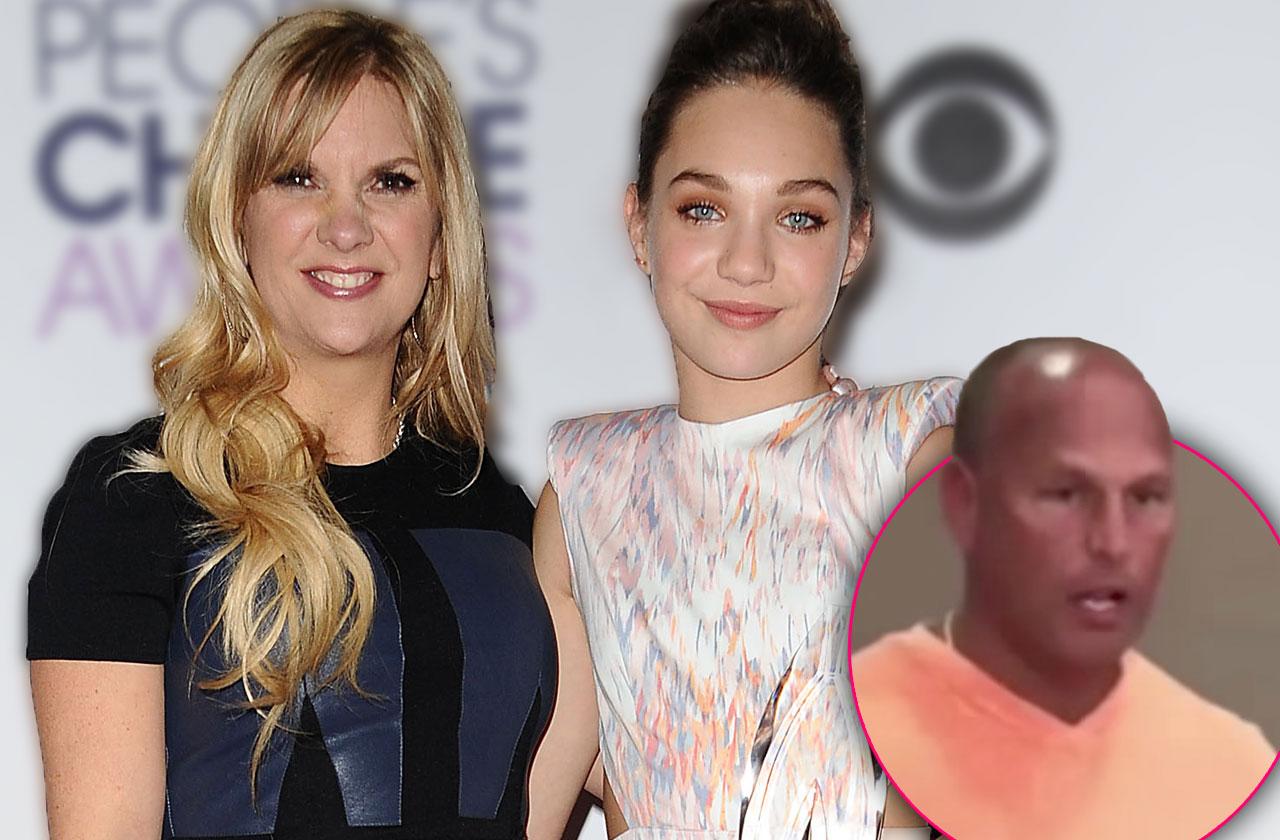 Maddie and Mackenzie Ziegler's parents got into a heated confrontation over their daughters on Dance Moms, but their custody war was even nastier when cameras weren't rolling. RadarOnline.com has obtained exclusive court documents that go inside their custody battle from hell.
In court papers obtained from Court of Common Pleas of Westmoreland County, Melissa Gisoni filed for divorce from Kurt Ziegler on December 7, 2010 after eight years of marriage.
Article continues below advertisement
READ THE BOMBSHELL COURT DOCS!
In their marriage settlement agreement filed on June 15, 2011, Gisoni and Ziegler agreed to share legal custody of Maddie and Mackenzie, with Gisoni having primary physical custody of the minor children and Ziegler getting periods of partial physical custody.
In the consent custody order, Ziegler was ordered to pick up the children every Monday evening from dance class and bring them to school Tuesday morning. He was also expected to pick them up from school Wednesday and drop them off Thursday morning.
He also spent time with Maddie and Mackenzie every other weekend.
But on February 2, 2017, Gisoni filed a petition for modification of custody.
"Mother has, over the course of her children's life, and most certainly for the past six years, been the primary caregiver for them over the greatest portion of time," the filing read. "Mother is willing and able, and believes that she is the better parent, in performing all of the necessary parental duties on behalf of the children."
Article continues below advertisement
She continued that she is the "sole financial support" of the children since their separation.
"Father suffers from mental health issues which impairs his ability to properly parent the children," the filing continues. "Petitioner believes and therefore avers that the children's best interests will be served by awarding her primary physical and sole legal custody of the children; and partial custody to Father."
In Ziegler's counter-petition for modification of custody, he requests their current custody order be changed to "share physical and shared legal custody."
"Father believes that he is entitled to modification of this order because it will be in the best interests of the children," the court papers read. "Mother refuses to abide by the terms of the current order or otherwise cooperate to facilitate Father's periods of partial custody. Mother is attempting to marginalize Father from the children's lives."
Article continues below advertisement
He then claims that Gisoni is "not acting in the children's best interest with regard to their travel schedule and, possibly, careers."
On June 12, 2017, the court granted Gisoni sole legal and primary custody of Maddie and Mackenzie.
"When the children are in the Murrysville area, father shall have partial custody time with the children," the filing reads. "Father shall also have partial custody of the children if he travels to Los Angeles."
Maddie and Mackenzie are not to have overnight visits with their father until they are "willing and ready" to do so.
Fans watched drama between Gisoni and Ziegler unfold on season one of Dance Moms. On an episode, he accused her of not telling him that she was going on vacation for a week.
"Dance had a lot of to with the break up of my family," he said. "I'm their father, I have a right to know who's watching my kids."
Article continues below advertisement
When attended their dance recital with Gisoni out of town, Maddie seemed uncomfortable around him.
"I get a little nervous when my dad comes backstage," she said. "He freaks me out sometimes. It's not the same as my mom."
When Abby Lee Miller told him to leave the competition, he fired back, "You know what this dance has done to me and my family, don't you? I will do everything possible for my daughter to leave your studio next year."
In a 2015 interview, Maddie explained how she doesn't see her father often.
"I don't see much of my dad, I live with my stepdad, who's awesome," she told Telegraph. "He's like my best friend. I usually see my dad on holidays, like Thanksgiving and Christmas Eve."
What do you think of their custody war? Tell us in the comments!
We pay for juicy info! Do you have a story for RadarOnline.com? Email us at tips@radaronline.com, or call us at 800-344-9598 any time, day or night.