Exclusive
Two Too Many! Kim Kardashian's Family Says She's 'Not Ready' To Handle Another Baby -- 'Can Barely Take Care Of One!'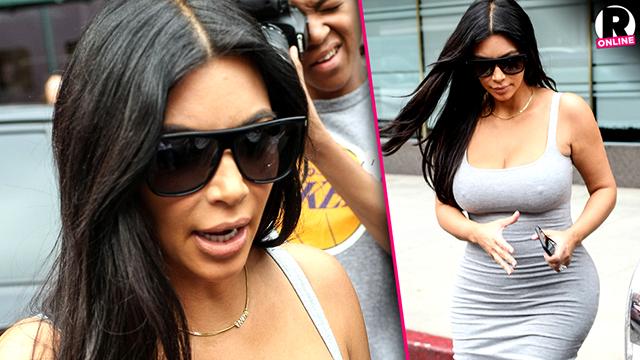 Keeping up with the Kardashians mama Kim Kardashian is getting ready to welcome her second child with hubby Kanye West in December. But an insider tells RadarOnline.com exclusively that the family "does not think she is ready to handle another child!"
According to the source, Kardashian, 34, "can barely take care of one kid as it is." Kardashian has admitted to having hired help to deal with daughter North, who just turned two.
Article continues below advertisement
"But having a second child will give her even more reason to hire more help," says the source.
As RadarOnline.com previously reported, Kardashian tried to get pregnant for more than a year and went to extreme measures to conceive. However, her big baby news was quickly eclipsed by her step-mother, Caitlyn Jenner, 65, debuting her new identity on the cover of Vanity Fair on June 1.
Even after announcing that she is expecting a second bundle of joy to add to her family, Kardashian has not slowed down at all.
"Everyone knows that you can be a functionally working mother with one child," the source tells RadarOnline.com.
"But they're worried that Kim won't be able to handle two kids. She'll need to get even more outside help than she already has."
Do you think that Kim Kardashian is ready to handle a second child? Tell us your thoughts in the comments below.