Exclusive
More Nasty Fighting! Kanye Accuses Kim Of Ditching Kids For Photoshoot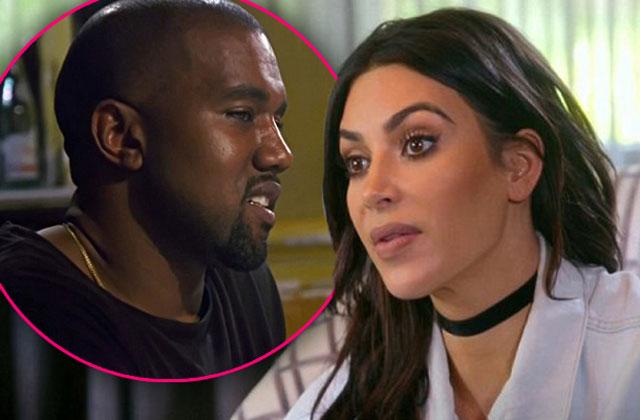 It's no secret to RadarOnline.com readers that Kim Kardashian and husband Kanye West haven't exactly been getting along.
And on last night's episode of Keeping Up with the Kardashians, tensions continued to rise as the couple fought over a variety of issues.
First, during one of the family's last days of their Cuban vacation, Kim, 35, mentioned in passing that she'd be in New York for a photoshoot on Mother's Day.
Article continues below advertisement
"We didn't plan to be together for Mother's Day?" a shocked Kanye, 39, asked.
"It's just one of those sacrifices I'm going to have to make," Kim shrugged.
Later, during a big dinner, Kanye called his wife out for ditching kids North, 3, and Saint,8 months, on a mom's most important day of the year.
"So what's going to happen on Mother's Day, are we going with you, or do you not want to see your husband and children?" a pissed Kanye asked.
Kim explained to the cameras that she made a commitment, and she doesn't back out of work obligations.
During the same meal, Kanye angrily brought up Kylie Jenner and her momager Kris' perceived betrayal: The 18-year-old signed a deal with Puma though Kanye already had a collaboration with competitor Adidas.
Kim agreed with her husband, and said she was "annoyed" with her mother.
"I just wish my mom spoke about it with us," she sighed. "We're such a close family, we should all be able to communicate so we don't step on each other's toes."
Fortunately, Kim stepped in to calm down her angry hubby.
She decided to push back her New York photoshoot in order to celebrate Mother's Day with the kids.
In a typical grand gesture, Kanye surprised his wife with a full orchestra in their living room.
"It was honestly the sweetest thing ever," she gushed.