Exclusive
Happy Birthday? Khloe Is Paying For All Of Lamar's Medical Bills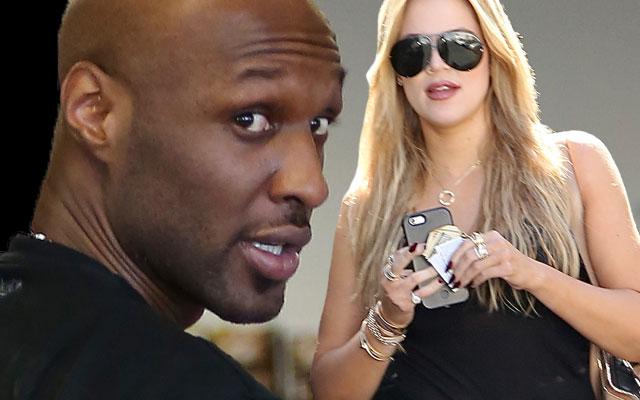 Love comes with a big bill for Khloe Kardashian! RadarOnline.com has learned that the reality star continues to foot the bill for her formerly estranged ex-husband's medical treatment.
Lamar Odom, who turned 36 on Nov. 6, is racking up millions of dollars in medical bills as he slowly recuperates from his October overdose in a Nevada brothel, and sources reveal it's Kardashian who's paying the price.
Article continues below advertisement
"Lamar is still a rich man on paper, but he's cash poor because most of his savings are tied up," reveals one insider. "He burned through an absolute fortune on drugs and hookers this past year or two, so finding immediate funds for these huge private health care bills is getting difficult."
However, Kardashian, 31, insists she doesn't care about what his treatment costs and she's ordered doctors to give him the very best treatment money can buy.
"Khloe told them to send her the bill," says the insider. "Money is the least of her worries right now — she just wants Lamar back on his feet as soon as possible."
As Radar reported, Kardashian is remaining close to Odom's side, though she recently traveled to Houston, where she took in one of her boyfriend James Harden's basketball games.