Exclusive
Kardashians Lying About Lamar Odom's 'Extensive Brain Damage'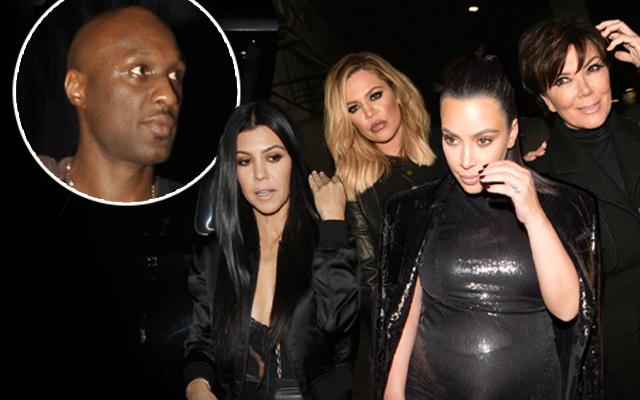 The Kardashians are having a tough time figuring out what's true and what's a figment of their overactive reality imaginations!
RadarOnline.com has learned that the family is exaggerating the extent of Lamar Odom's recovery in order to carry on business as usual without damaging their public image.
"Lamar's still having a lot of trouble speaking," an insider tells Radar of Odom's current condition. "He really only ever mumbles, and can barely string a few words together. It's obvious he has extensive brain damage."
Article continues below advertisement
As Radar reported, Odom's estranged wife, Khloe Kardashian, rushed to his side after he was discovered comatose in a Nevada brothel in October.
"All I knew was I had to get there — I had to get to him and make sure he was okay," Kardashian, 31, said at the time. "I hate that he was in that situation."
However, Kardashian, whose family made the questionable decision to film 36-year-old Odom's life-and-death battle for their show Keeping Up with the Kardashians, soon returned to her busy life, which included promoting her new book Strong Looks Better Naked.
Unfortunately, while the Kardashians act as if everything is okay, "Lamar's not really himself anymore," said the insider.