Kim Kardashian & Kanye West Expose Marital Issues In Bombshell Interview!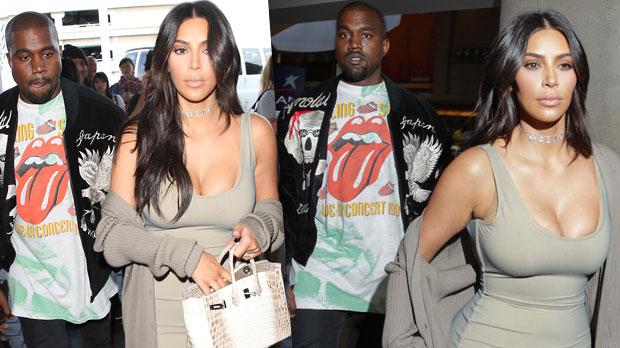 Kim Kardashian and Kanye West's marriage may be on the rocks again!
West, 39, and Kardashian, 35, revealed in an explosive joint interview with Harper's Bazaar that their relationship isn't nearly as perfect as it seems!
For starters, Kardashian confessed she has to lie on her husband's behalf.
"He took me to a fashion meeting in Paris once," she explained. "I'd never met these people; I was so nervous. It was the beginning of our relationship, and I didn't know anyone in fashion. And he passed out at the table. I'm like, 'I'm so sorry, we're jet-lagged.' You don't know the number of times I've had to say that. I always flat-out lie that he's jet-lagged, even if we've been home for months."
Article continues below advertisement
West also admitted that he thinks his wife is vain.
"Yeah, I think she has vanity," he said. "And with me, I don't give a f**k, bro; it is what it is. I'm the best - now what? I don't know if that's a vain statement. I don't particularly like photos of myself, though."
When the couple was asked what they would bring with them to a deserted island, their answers didn't include each other!
Kardashian revealed she would bring North, Saint and her phone - and West revealed he would bring his laptop and the internet!
West also said if he was invisible for a day, he would hang out in the women's locker room - while Kardashian would follow around her kids to see what they would say all day.
RadarOnline.com previously reported that the couple hasn't been getting along recently - especially in the wake of their feud with Taylor Swift.
Do you think West and Kardashian are headed towards a divorce? Tell us in the comments!