Bringing Out The Big Guns! Quiet Duggar Sister Jana Hails Mom Michelle As 'A Role Model' –– Family Continues Damage Control Following Josh's Molestation Scandal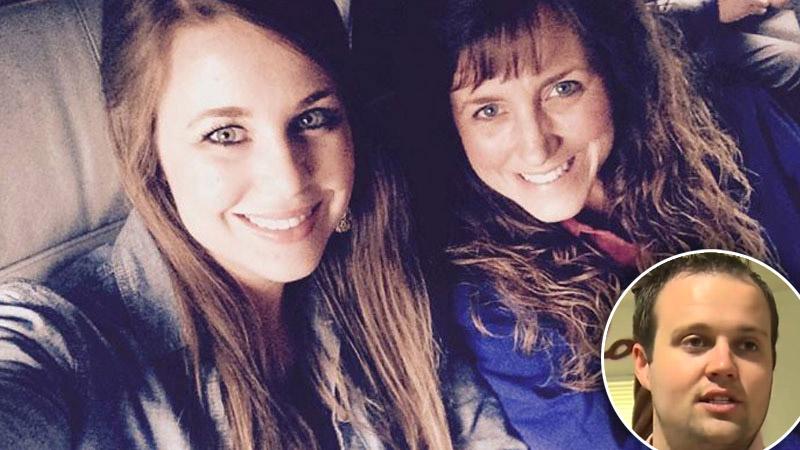 Rarely-heard-from Jana Duggar hailed her mother Michelle as "a role model," as the family looks to do damage control with Josh's molestation scandal battering their image.
In a post on the family's Facebook page showing a picture of the mother and daughter Thursday, Jana, 25, wrote, "Love spending time with this sweet lady.
"So thankful to have her as a role model, a friend and a mom! Always love my time with her."
Article continues below advertisement
It's a surprising turn for Jana -- who has a very quiet social media presence, unlike her sisters Jessa and Jill -- to be trumpeting her family online, as the 19 Kids and Counting family looks to rebuild their image after taking a number of hits to their image in recent weeks due to Josh Duggar's uncovered molestation scandal, and their poorly received reaction to it.
Following last week's widely-panned FOX News interview with Michelle and Jim Bob, this week brought more unwelcome news to the once-revered reality TV clan. Moving trucks were seen at Josh's Maryland home, spurring speculation the embattled father-of-three was heading back to Arkansas; and a new report exposed the family's non-cooperation with a social worker who visited their home responding to a report involving a minor.