Exclusive
Chilling Claims! Bad Dad Adam Lind Accused Of Neglecting Daughter During Visits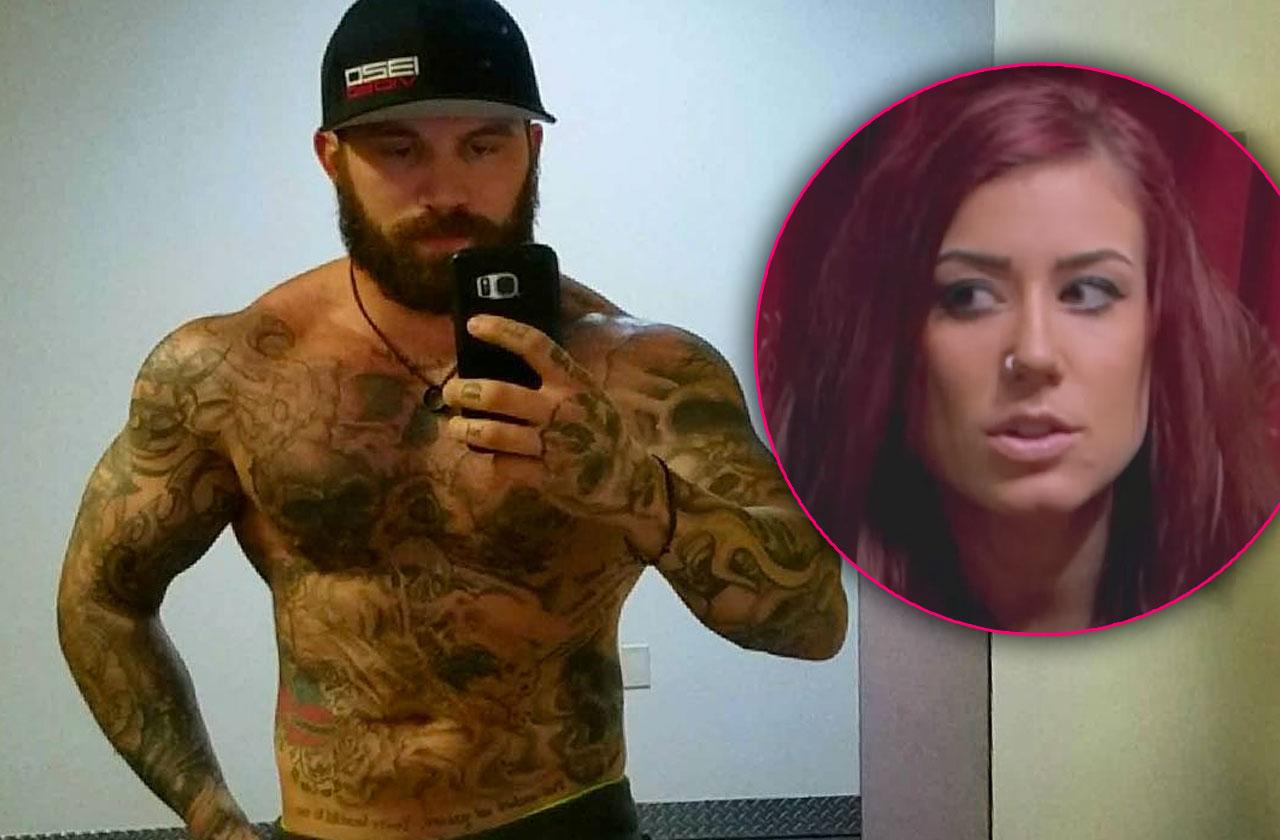 Adam Lind's drug use isn't Taylor Halbur's only complaint! In court papers exclusively obtained by RadarOnline.com, the Teen Mom 2 dad's second baby mama has accused him of neglecting their 3-year-old daughter.
In court papers obtained from the Circuit Court of Minnehaha, Halbur claims she found their daughter unattended at his home.
"I approached the house and began knocking on the garage," Halbur wrote in the January 19, 2017 filing. "There was no response, so I proceeded to the front door of the home. I did not get a response from the door either. Ultimately, I just opened the door and went in."
Article continues below advertisement
Halbur claims she found their daughter sitting on the couch by herself.
"I finally saw Adam and he advised me he had just woken up from a nap," the papers read. "I understand he was sleeping in his bedroom away from Paislee. I did not see any other adult around at the time."
Halbur believes the environment is "not conductive to a child."
"Plaintiff is unable to be a responsible adult and rise to a parent that can put Paislee's interest first," she wrote.
Halbur also claims that their daughter's daycare provider sees a difference in Paislee when she spends the weekend with Chelsea Houska's baby daddy.
The daycare provider explained to Halbur that Paislee is "mean" to the other children. She also began to bite herself on the arm during naptime.
"When I get Paislee after she has been with Adam she is exhausted," she claimed. "Generally she wakes up at 6:30a.m. when she is with us. On Monday morning, she did not wake up until 8:30a.m. and by 5:45p.m. was ready to go back to sleep. This is common after a weekend with Adam."
Article continues below advertisement
Halbur asked the court to change his custody of Paislee to supervised visitation.
In Lind's response to her claims, he accuses her of entering his residence without invitation, which is a violation of the South Dakota Parenting Guidelines.
"I did take a nap that day and Paislee took a nap with me and fell asleep on my chest," he wrote in his March 2, 2017 response. "Taylor is not being truthful in her affidavit."
He also disagreed that the environment he provides is not conductive to caring for a child.
As for her behavior in daycare, he claims she "could be acting out because she misses Lind and is not happy that she cannot be around him more."
"She is not exposed to violence when she is with me," he continued. "She could be seeking attention that she does not get when she is with others after she has been with me."
The court confirmed to RadarOnline.com that no modification in custody has been made at this time.
Do you think Lind should have supervised visits with Paislee? Tell us in the comments!
We pay for juicy info! Do you have a story for RadarOnline.com? Email us at tips@radaronline.com, or call us at (866) ON-RADAR (667-2327) any time, day or night.