Catelynn Lowell Admits She Broke The Law After Receiving Backlash For Driving High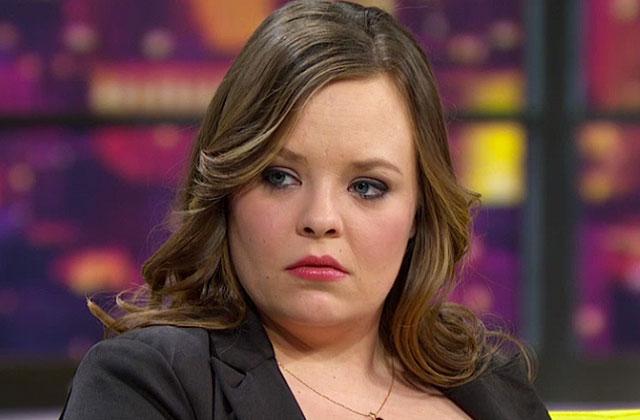 Although Tyler Baltierra defended Catelynn Lowell's marijuana use by explaining the drug is legal in Michigan, the Teen Mom OG star admitted she DID break the law!
On this week's episode, Baltierra asked his wife over the phone, "Where's the roaches at?" (A slang term for remains of a joint.)
Lowell then threw her sweater on the cameras while driving as her mother said, "We're going to boogie town." A lighter igniting and Lowell coughing could be heard in the background.
Article continues below advertisement
When the scene aired, Lowell was slammed for apparently smoking weed while driving.
"I seriously cannot believe that @MTV allows @CatelynnLowell to drive while under the influence of pot! #Stopdriving," one user wrote, as another bashed, "So Catelynn and Tyler are just flat out pot heads now? And she's smoking while driving? With her mom? Uh okay."
Baltierra defended his wife by explaining their marijuana use is legal.
"Weed is definitely legal in MI," he tweeted. "I should know, because I don't break the law… I follow it respectfully."
According to the Michigan Medical Marijuana Act of 2008, a "qualifying patient who has been issued and possess a registry identification card shall not be subject to arrest, prosecution, or penalty in any manner."
Lowell then confirmed over Twitter that she does own a registry identification card, but not when the scene was filmed.
Article continues below advertisement
"Yes I was 100% wrong for medicating while driving," she wrote. "That was before I got my card & know better now."
She added, "I always admit when I screw up, I'm a human being & deserve all the respect AND criticism that comes along with it."
Lowell has been open about her struggle with depression and anxiety. She checks into an Arizona treatment center to help overcome her issues later in the season.
Do you think Lowell should use medical marijuana? Tell us in the comments.