Sarah Palin Attempts To Squash Rumors Of Daughter's Fiancé & Secret Wife As Bristol Returns Home – Wedding Cancelled?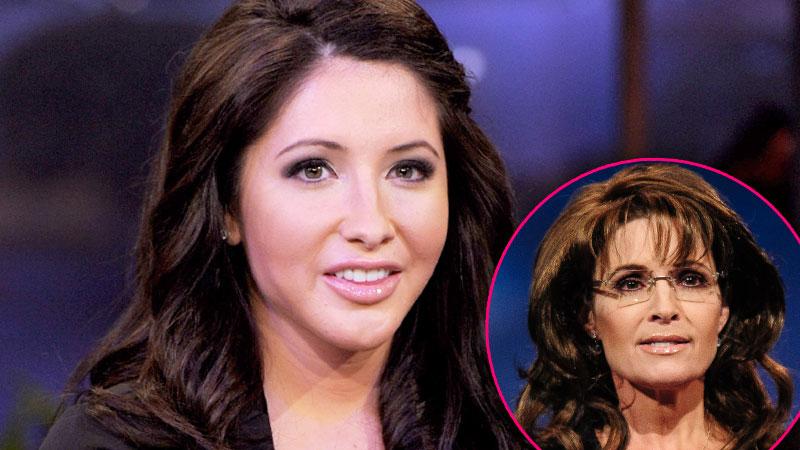 Will wedding bells still ring for Bristol Palin?
On Friday, RadarOnline uncovered a dark secret the 24-year-old's fiancé had been hiding – a wife​!
According to a marriage certificate obtained by RadarOnline.com, Dakota Meyer was married to Michigan-based Cassandra Wain in 2008. While his lawyer has since confirmed a divorce -- reportedly finalized in 2010 -- the logistics of Meyer's first marriage remain mysteriously unclear.
Article continues below advertisement
In a long post on Facebook, Wain's sister Raelyn Marie criticized Meyer for hiding his past from the Palins and involving Wain unnecessarily. Less than a day later, however, Raelyn and Cassandra both deleted their Facebook profiles.
https://instagram.com/p/0MtvKMy9i7/?taken-by=bsmp2
In response to the controversy, Sarah Palin came to the rescue, releasing a statement that included a special message from her daughter:
"Regarding salacious headlines in recent days about 'secret wives,' Dakota and I discussed our past relationships prior to our engagement. Dakota was legally divorced years ago, as any good reporter could and should have disclosed to readers. As usual, false stories and dramatically written headlines begging controversy should be disregarded, and we have faith that our privacy will be respected at this time by those with decency. Thank you! – Bristol"
As RadarOnline.com previously reported, Bristol and Dakota were set to tie the knot this very week. Interestingly, Bristol has traveled back to Alaska while Dakota remains in Kentucky.
According to recent reports, Bristol has even been spotted without her (fairly large) engagement ring.
https://instagram.com/p/1_pMA_S9rw/?taken-by=bsmp2
Is the wedding off? Let us know what you think in the comments below!