Exclusive
It Worked For Kim! Is Rob Behind Blac Chyna's Sex Tape Leak?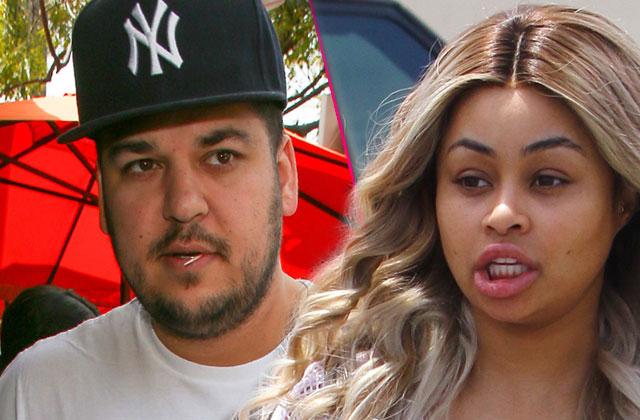 The entire Kardashian empire was build upon one sex tape, starring middle sister Kim and orchestrated by momager Kris Jenner. And now that her brother Rob and his fiancée Blac Chyna are desperate to boost their own brand, RadarOnline.com has learned that insiders believe he could be taking a cue from his sister!
Sources close to the couple told Radar that "several of the Kardashians believe that there is some shady sh*t going on."
Article continues below advertisement
Last week, several outlets reported that a raunchy tape was being shopped around – showing Blac Chyna, 27, and 18-year-old Kylie Jenner's boyfriend Tyga doing the deed while they were still a couple. Not long after, there was a reported break-in at Blac Chyna's home.
As previously reported, LAPD officer Tony Im told Radar yesterday that an "unspecified" amount of cash and jewelry had been stolen during the heist that occurred "sometime over the weekend" while the couple was NOT at the home.
Said the source, "The family thinks that when a sex tape of Tyga and Blac Chyna leaks in the near future, she and Rob will say it was stolen during the break-in."
"By having complete control over the tape, Blac and Rob could ensure that they are the ones to profit off of it," the insider added.
According to LAPD, there is still an ongoing investigation into this past weekend's robbery.
Would you watch a Blac Chyna sex tape? Tell us your thoughts below!