Sibling Success: Lindsay Lohan's Sister Ali Lohan Books Modeling Gig – She's The New Face For Ranbeeri Denim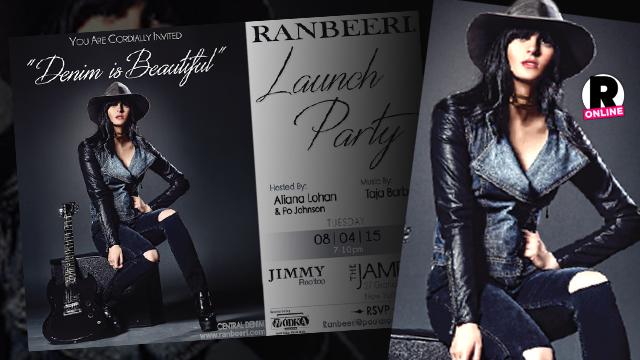 Watch out Kendall Jenner, there's another famous face hitting the modeling world!
Lindsay Lohan might have troubled getting a job in the United States but her younger sister Ali Lohan has booked a lucrative new gig.
The 21-year-old has been trying to launch her modeling career for years and now she's finally getting her big break and is the new face for Ranbeeri Denim based out of New York.
The collection, designed by Dorothy Antoine, is a moderately priced line ranging from $49 to $79 for jeans for teens.
Article continues below advertisement
Lohan gushed about her photo shoot with Bryce Thompson, telling WWD: "We were dancing and laughing the entire shoot….I love photographers like that and felt right at home."
Lindsay's younger sister is hosting a party Tuesday night in New York and she revealed that she is also working on a music career.
"I wouldn't exactly call it 'work' because I feel it's what I'm here to do," Ali explained. "I'm creating new music and am very grateful to be fulfilling my dream.
I'm so excited for the whole world to hear it and I feel many people will be able to relate."
Her father, Michael Lohan, told Radar that he is extremely proud of his daughter. "She deserves this. She's such a good kid and she really works hard for everything she gets."