Ex-Prez Donald Trump Tore Up Notes & Flushed Them Down White House Toilets, Shocking New Photos Reveal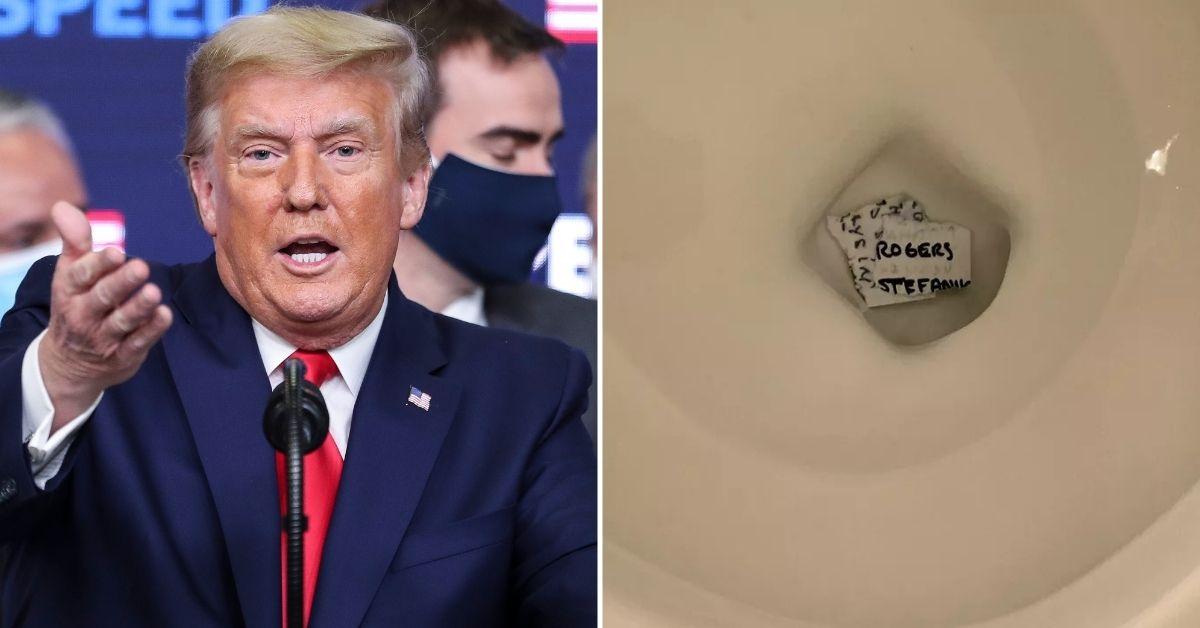 New photos show that ex-President Donald Trump allegedly tore up official notes and flushed them down two White House toilets, RadarOnline.com has learned.
The shocking images were revealed in New York Times White House correspondent Maggie Haberman's upcoming book, Confidence Man: The Making of Donald Trump and The Breaking of America, and seemingly confirm previous accusations that Trump and his team attempted to discard official documents by way of the WH toilet system.
Article continues below advertisement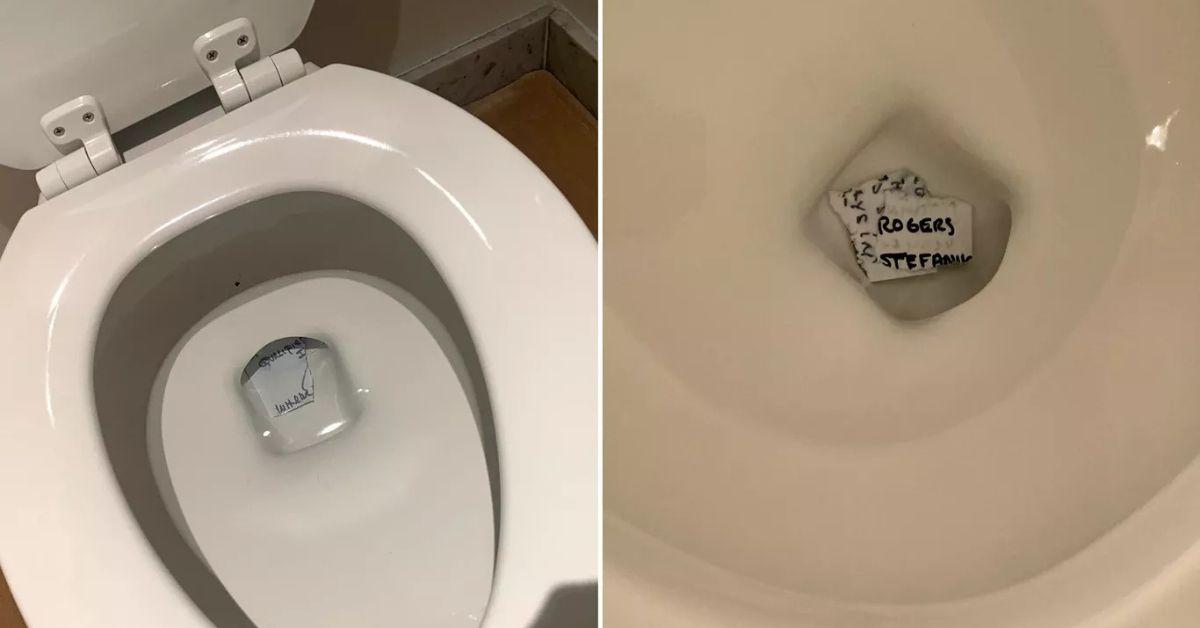 According to Haberman, she obtained the damning photos via a former White House official who worked closely under Trump when he was still serving as president.
Although the saturated notes are mostly illegible, two names – believed to be those of Republican Reps. Mike Rogers and Elise Stefanik – can be seen written in black sharpie on the dumped documents.
Despite the newly revealed photos that seemingly prove the Trump Administration illegally destroyed official White house documents, Trump spokesperson Taylor Budowich recently slammed Haberman and called the images "fabricated."
"You have to be pretty desperate to sell books if pictures of paper in a toilet bowl is part of your promotional plan," Budowich told Axios Monday morning.
Article continues below advertisement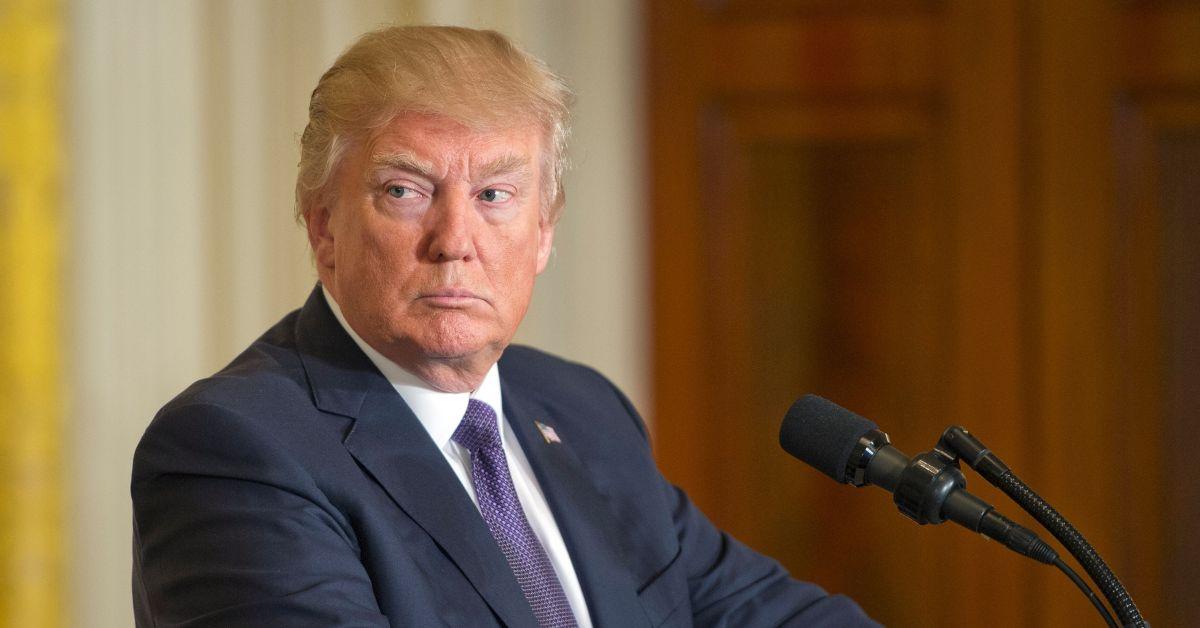 He added, "There's enough people willing to fabricate stories like this in order to impress the media class — a media class who is willing to run with anything, as long as it's anti-Trump."
As RadarOnline.com reported previously, Trump was first accused of flushing government documents down the White House toilets in February when Haberman first announced her book and the alleged photos.
Trump also denied the accusations when they first surfaced in February.
"Another fake story, that I flushed papers and documents down a White House toilet, is categorically untrue and simply made up by a reporter in order to get publicity for a mostly fictitious book," the former president said in a statement at the time.
Article continues below advertisement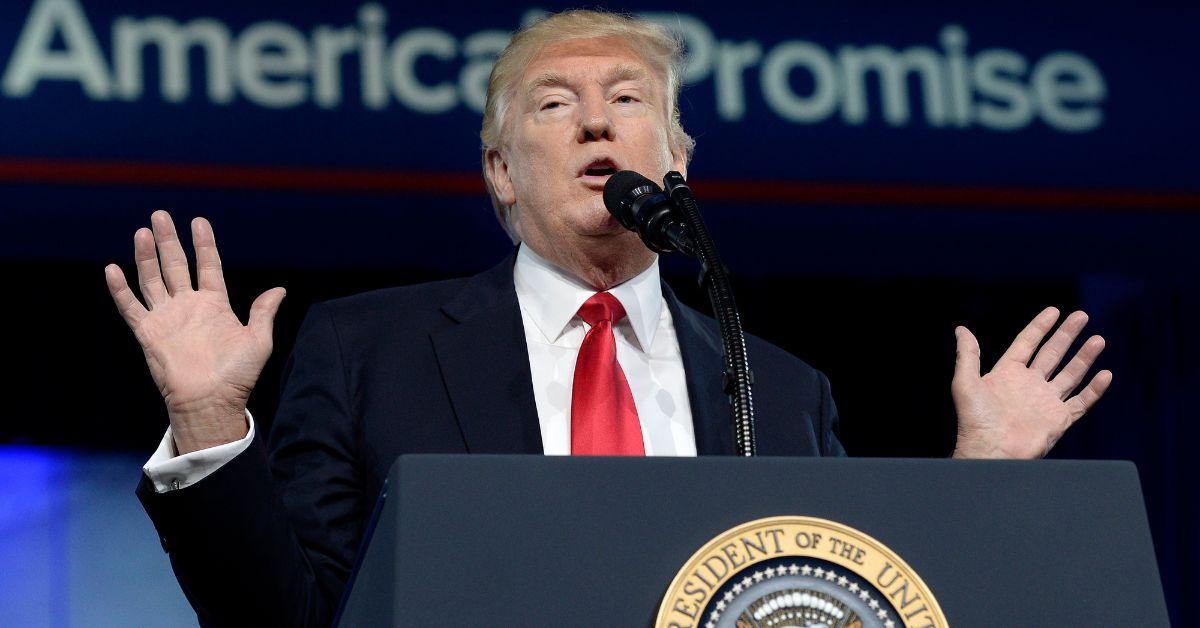 This is just the latest development connected to Trump and his alleged destruction and improper transport of official White House documents.
In January 2021, shortly after Trump left office, the ex-president was accused of improperly taking nearly 15 boxes of government documents from the White House to his Mar-a-Lago property in Florida by the National Archives.
The documents were eventually obtained by the National Archives, although Trump argued he was "under no obligation" to return the 15 boxes of government material.
"The papers were given easily and without conflict and on a very friendly basis, which is different from the accounts being drawn up by the Fake News Media," Trump said at the time.
"In fact, it was viewed as routine and 'no big deal,'" he added. "In actuality, I have been told I was under no obligation to give this material based on various legal rulings that have been made over the years."