Outrage & Backlash After Black Child's Hair Gets Stuffed With Cotton During Little League World Series Game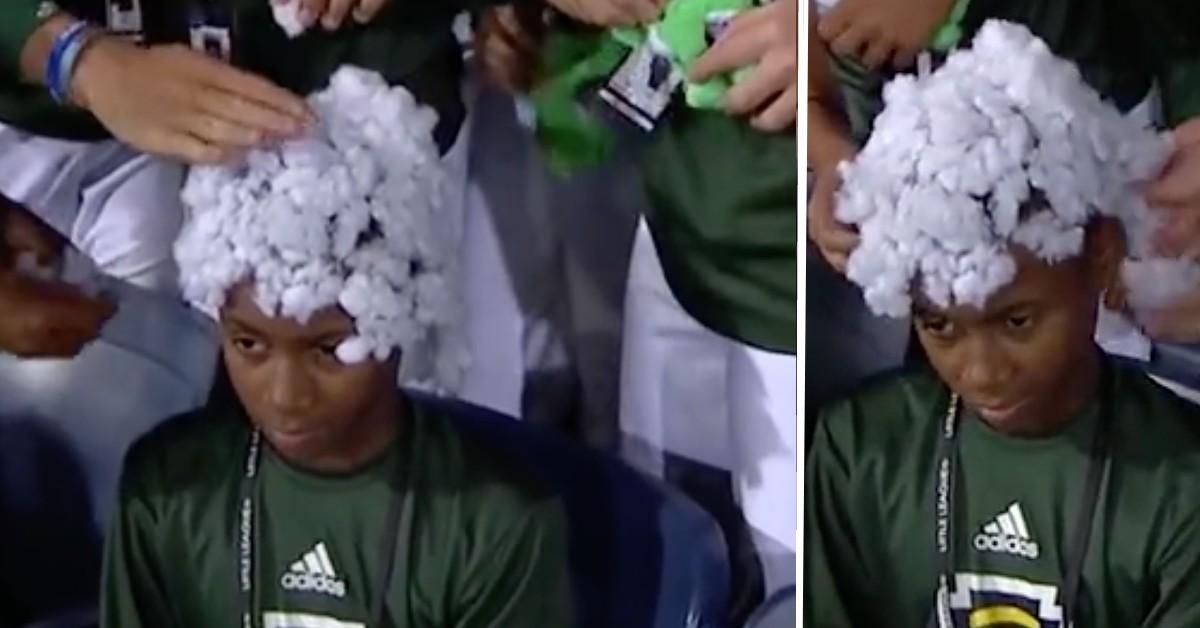 The Little League World Series came under fire this week after a clip showing coaches and teammates shoving cotton into a young Black player's hair went viral, RadarOnline.com has learned.
The shocking incident took place in Williamsport, Pennsylvania on Sunday during the Red Sox vs. Orioles Little League Classic game hosted by Major League Baseball.
Article continues below advertisement
In the clip, a young unnamed Black player is filmed sitting in his team's dugout while his coaches and fellow teammates are seen ripping the stuffing out of toys and sticking the cotton into the player's hair.
The backlash against the Little League was so severe that officials were forced to investigate the incident. However, the officials reportedly found "there was no ill-intent behind the action shown during the broadcast."
"After speaking with the team, as well as reviewing photos, multiple players on the Midwest Region team were taking part in this while enjoying the game," the officials said in a statement.
"As only one player appeared on the broadcast, Little League International understands that the actions shown could be perceived as racially insensitive," they continued after claiming they spoke to the young player's parents about the incident.
Article continues below advertisement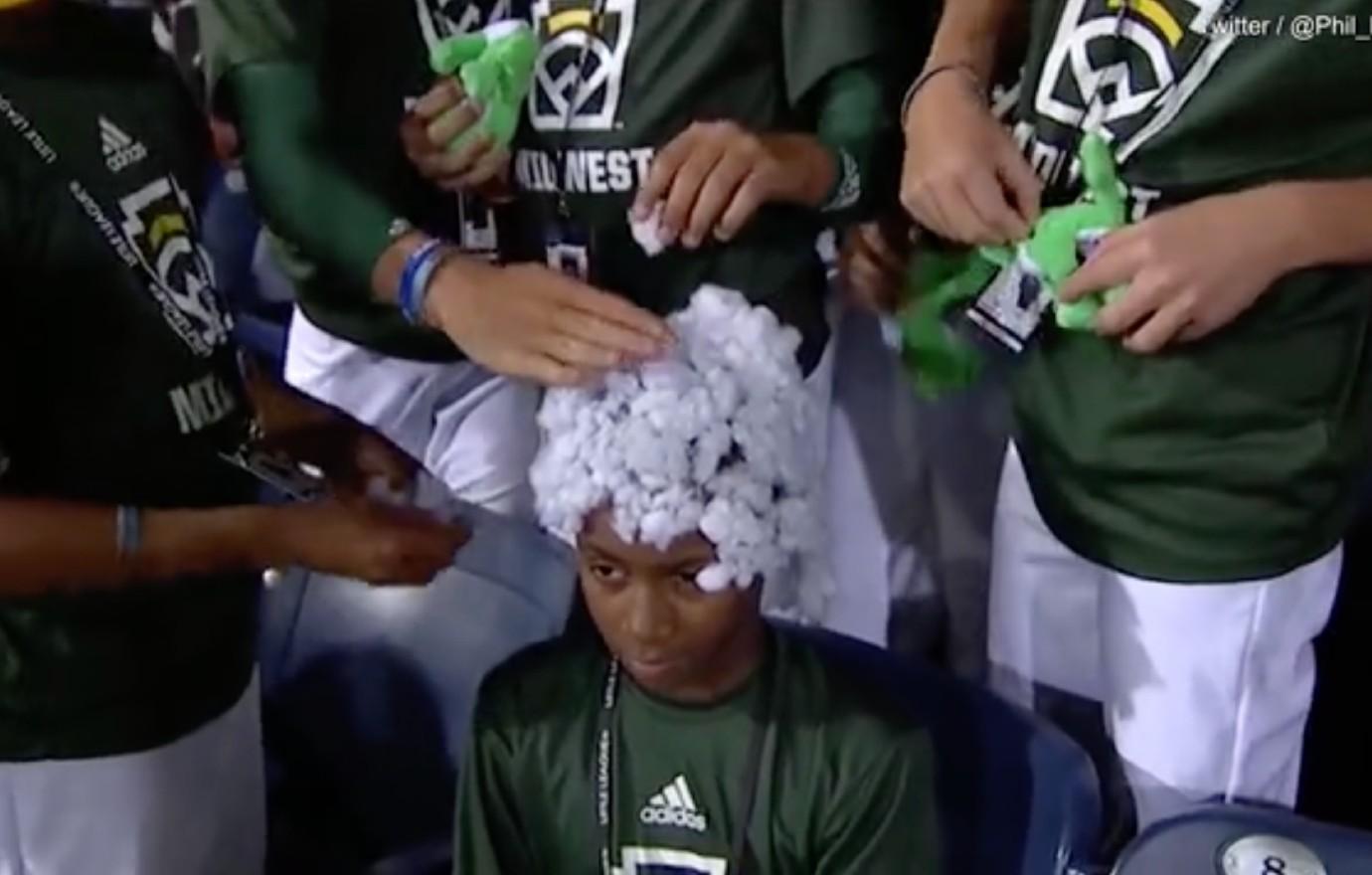 Despite the league's findings and their assurance that the situation "could be perceived as racially insensitive" but that there was "no ill-intent," users on social media expressed their outrage and condemnation over the "humiliating" incident forced upon the young baseball player.
"What was the intent?" one upset user commented on Instagram. "Quickly. Cause no adult saw this and said, hmm maybe not? Considering that child isn't laughing along?"
"The mother was cool with this?" another concerned user commented. "He look humiliated."
"There was clearly no ill intent, it's just very tone deaf…and not something anyone should want to do anyway," added a third.
Article continues below advertisement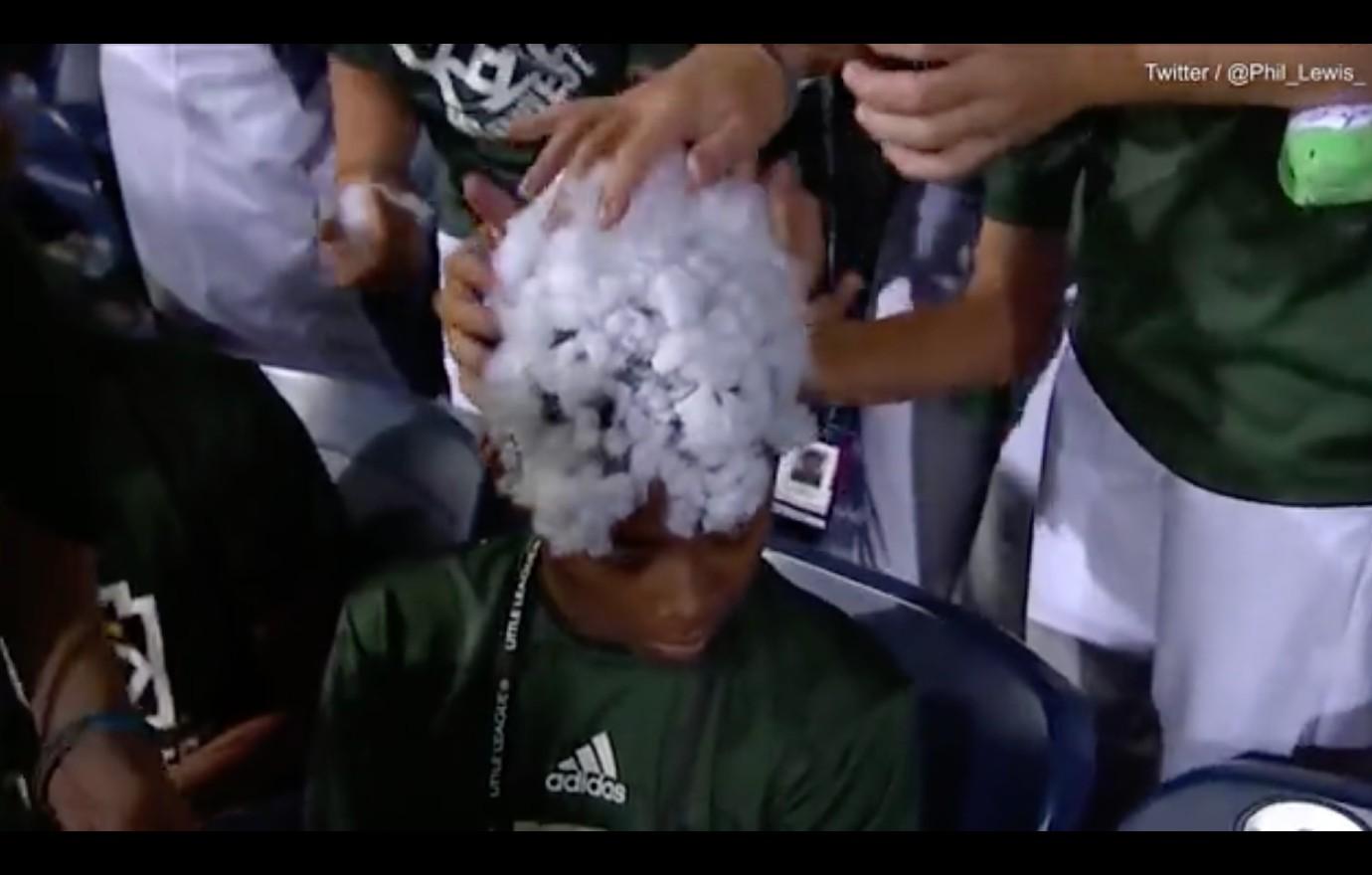 Yet another person on the social media platform commented, "Ok and there was no need to either so ummm make it make sense."
According to the Little League officials who investigated the incident, other non-Black players on the team allegedly received the same treatment, but the cameras only recorded the one player getting cotton shoved into his hair.