Mike Tyson Heads Out For Family Beach Day In St. Barts, Boxer Soaks Up The Sun During Christmas Week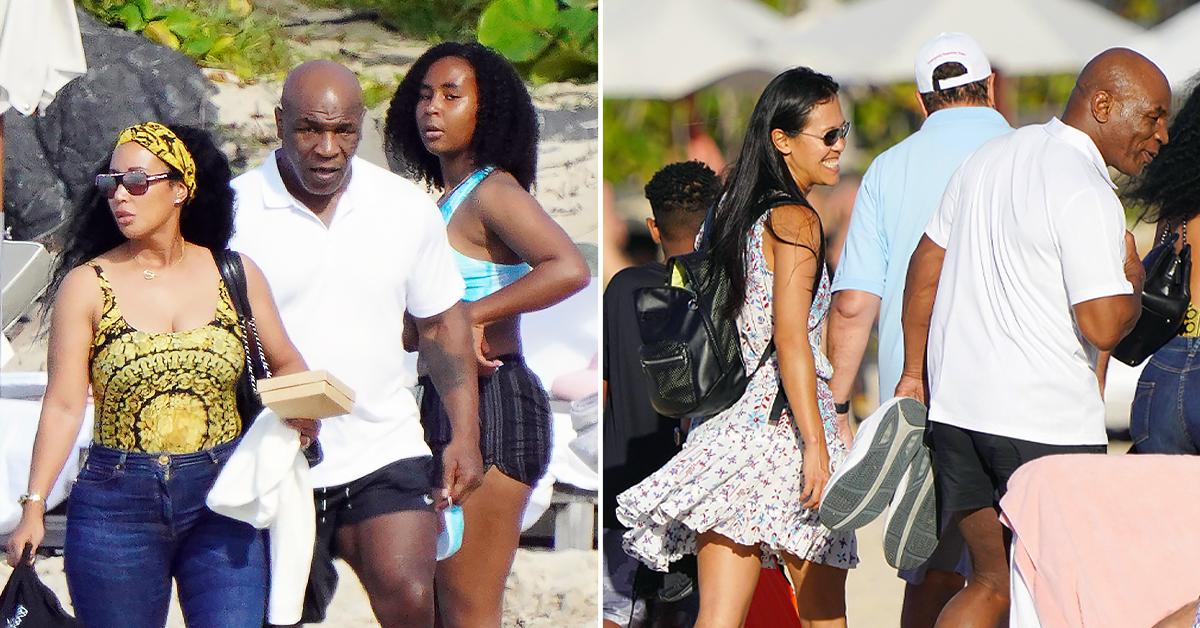 Mike Tyson is enjoying some family time in the sun while vacationing in the Caribbean during Christmas week.
The 55-year-old heavyweight boxer was spotted in tip-top shape as he headed out to the beach with his loved ones in St. Barts.
Article continues below advertisement
During the outing, Tyson was joined by his wife, Lakiha Spicer, and their 12-year-old daughter, Milan. The New York native was decked out in summerwear, sporting a white polo-style shirt, black shorts and a pair of white sneakers.
As the group strolled along the scenic sands, Spicer was pictured wearing denim blue jeans over a gold-and-black-patterned swimsuit. She completed her look with a matching headband and fun shades.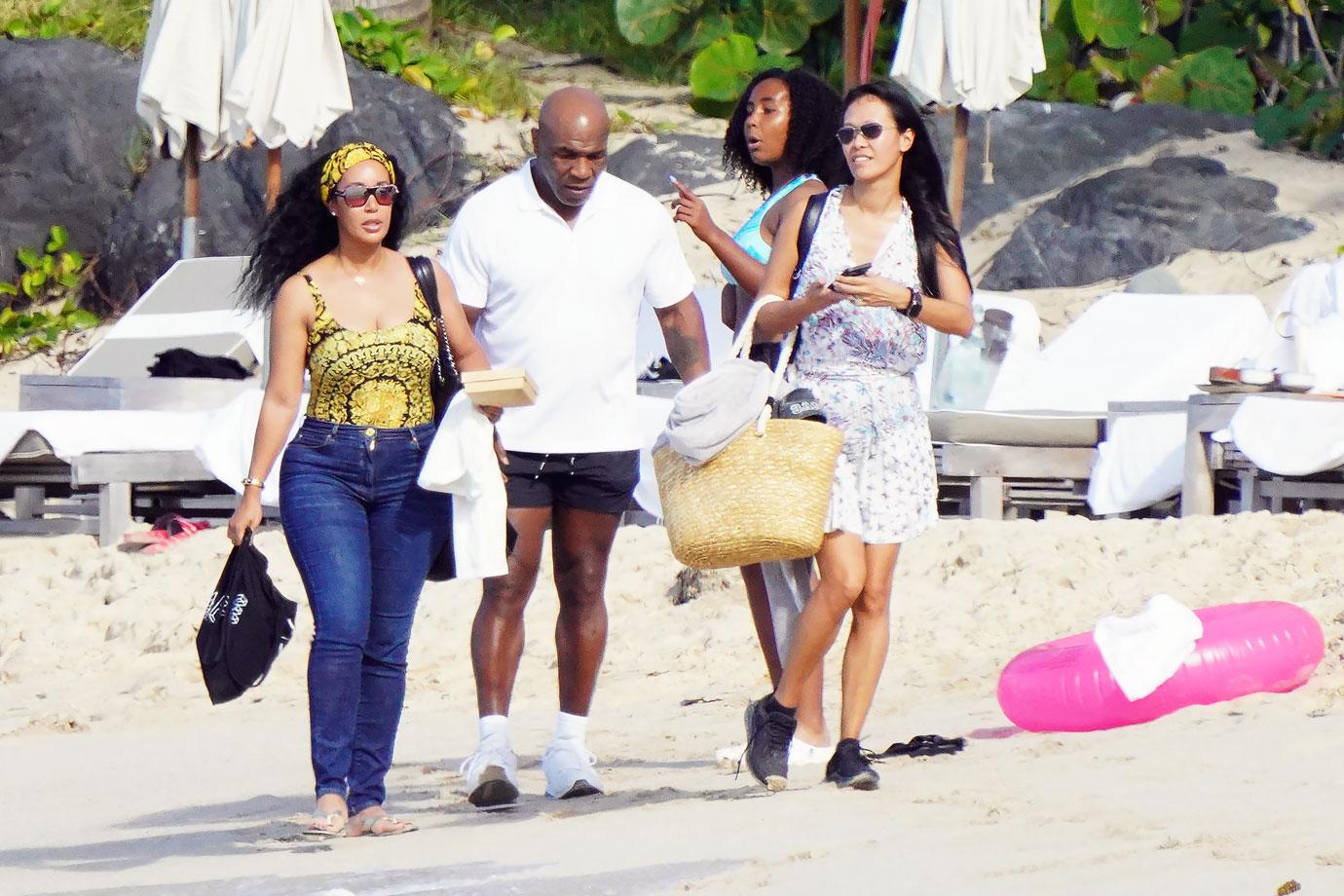 Article continues below advertisement
The family appeared to be in great spirits while looking around for a spot to set up shop, soaking up the mid-80's paradise temperature.
At one point, Tyson was photographed smiling while chatting with fellow beachgoers. The shutterbugs also captured a sweet father-daughter moment as Milan walked arm-in-arm with Mike ahead of the weekend's festivities.
Speaking of the pair's relationship, the athlete recently opened up in a podcast interview about being a dad to a rising tennis star.
His pre-teenage daughter has even trained with sports champion Serena Williams' coach, Patrick Mouratoglou.
Article continues below advertisement
While chatting with Mouratoglou, the former professional fighter said that tennis had really impacted all of their lives.
"It broadened my horizons, and I'm grateful to be involved and meeting everybody," he shared. "It changed our life. Our whole life has changed over tennis. I thought we were doing well, and everything and everything we were doing was making money, but that's not bigger than my daughter playing tennis."
Article continues below advertisement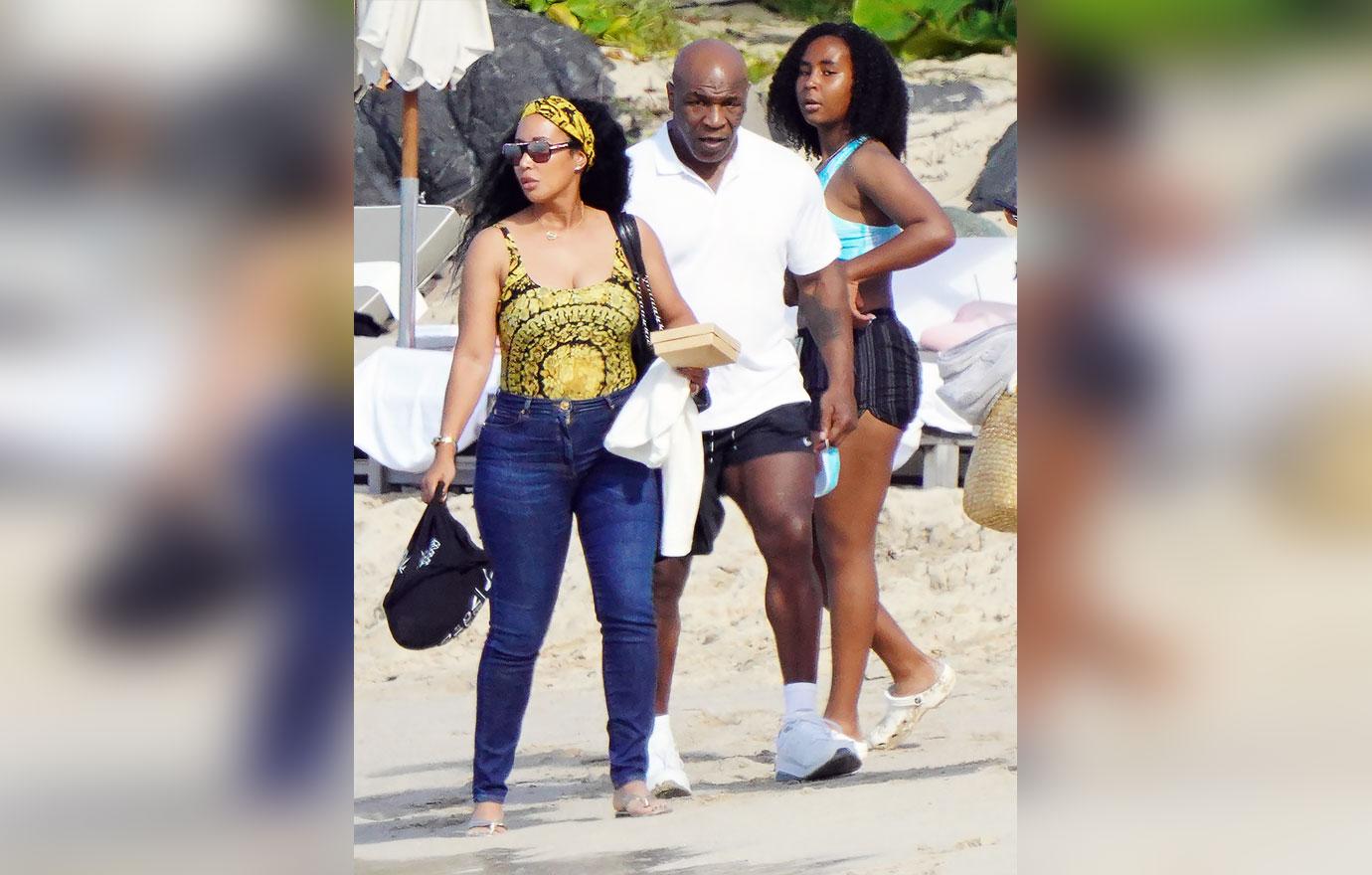 Tyson also gushed about the positive development he had witnessed in Milan since she discovered the sport.
"I see her transcending into something she would never have before if she hadn't got involved in tennis," he said. "She has confidence. At 11/12 years old, she has confidence in herself."
Article continues below advertisement
The boxer, who began fighting in the ring in 1985, also expressed his gratitude over his daughter's involvement in the sport that taught her the same lessons he had learned from being in the industry.
"I'm very proud to have someone in my family who understands that sometimes things don't go your way," he explained. "That's what life is about, sometimes things don't go your way, and you handle your situations and misfortunes."