Never Tear Us Apart: What REALLY Killed Michael Hutchence — An Investigation On The 25th Anniversary Of The INXS Frontman's Death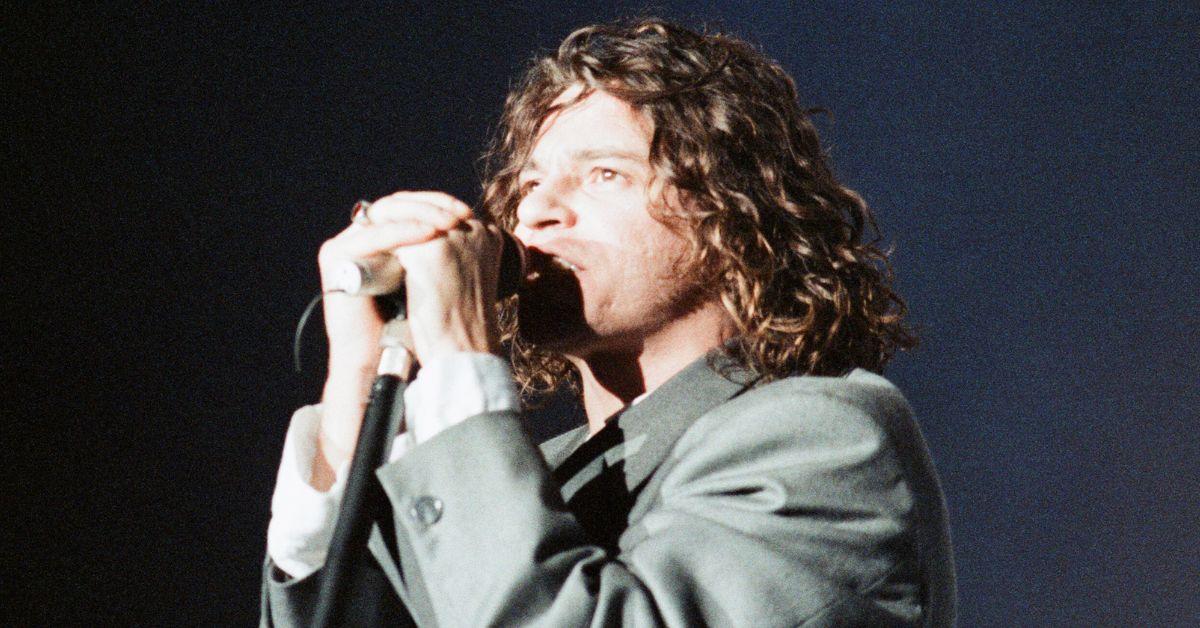 In the mid-1990s, Michael Hutchence, lead singer of Australian rock band INXS and one of the most gifted and charismatic rock stars of his generation, was asked for his thoughts on suicide.
"People don't mind if you kill yourself, they're quite happy about it," he said. "It's a lead story, isn't it? Well I hope I don't become a lead story."
On November 22, 1997, Hutchence became the lead story. At around 10:30 that morning he carefully tied his snakeskin belt to the automatic lock on the door of Room 524 at the Sydney Ritz-Carlton, looped the other end around his neck, knelt on the floor, and pulled on the lead until he choked to death. When his body was eventually discovered by a hotel maid, he was naked.
Article continues below advertisement
Twenty-five years after his sudden, shocking death, the story behind how and why Hutchence met his end is still a mystery. The official coroner's verdict was suicide by hanging – but others close to the singer believe very differently.
"There's three ways Michael could have died," brother Rhett Hutchence claimed. "Michael was killed, Michael killed himself, or Michael died by accident. And even though I've heard so many theories and conspiracies about all three, I don't think Michael killed himself."
And speaking in 1999, Hutchence's former partner, the British television personality Paula Yates, also said she did not believe the coroner.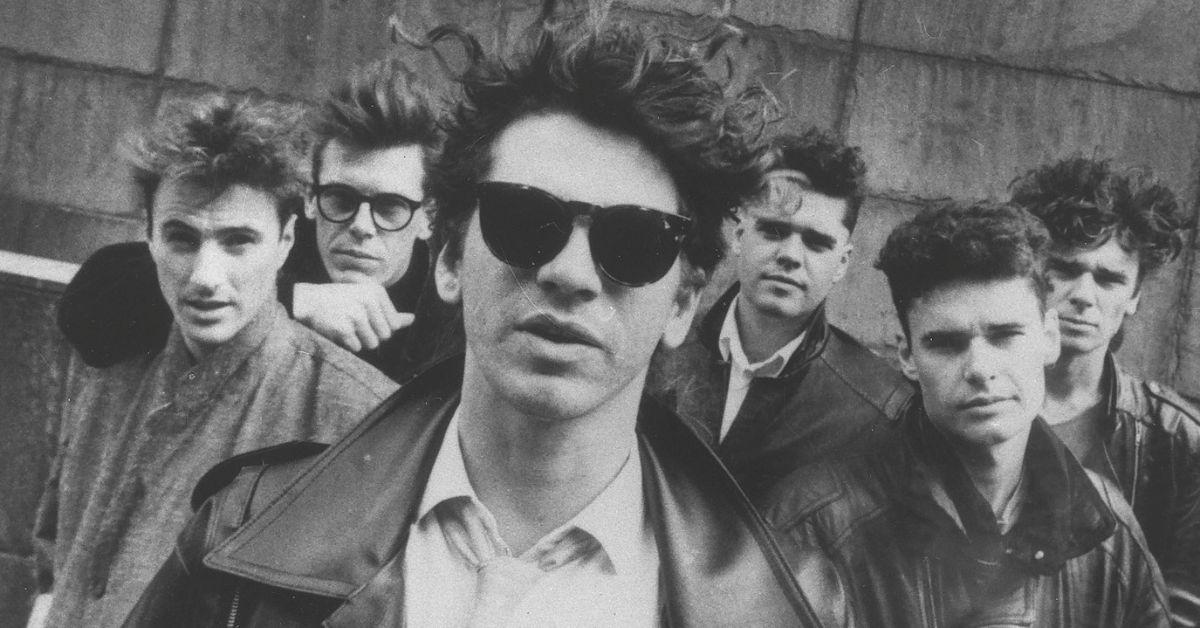 "I don't think he meant to die," she said. "Michael thought suicide was the most awful thing in the world, the most cowardly act. Just a cop out. For a man with a family to think about deliberately dying… he would have just thought that was awful."
Hutchence and Yates had been in a relationship since 1994, and had a daughter together, Heavenly Hirani Tiger Lily, known as Tiger. At the time of his death, Tiger was just 16 months old.
"I just don't think he would kill himself. I think it was accidental," said Yates. "The coroner did not meet him, or know him. He would not have left our baby. He loved her. He wouldn't have left her. Never, never, never."
Article continues below advertisement
The history of rock 'n' roll is littered with tragic early deaths – from Jimi Hendrix to Kurt Cobain, from Janis Joplin to Amy Winehouse – and the mythology around them has always followed the same narrative. They lived too fast, they felt too keenly, they soared too high, they pushed too far.
But in this crowded field of the beautiful and damned, Michael Hutchence stands out. Certainly, he lived fast, he soared high… but he was no narcissistic rock 'n' roll animal. Friends, family and former bandmates remember him chiefly as a shy, modest man, a "beautiful boy", in Yates' words, who, far from hogging the limelight, insisted on INXS being a democracy, a "band of brothers", as he told one interviewer. So much so that in the mid-1980s when INXS were on the verge of breaking America, he refused a major feature with Rolling Stone magazine unless the whole band were pictured on the cover. Rolling Stone insisted they only wanted Hutchence – the singer, the star – and, true to his word, the interview fell through.
The Michael Hutchence the world thought they knew – the tousle-haired, snake-hipped man who held thousands under his spell on stage every night, whose astonishing good looks, ringing voice and explosive sexuality had made him one of the most famous rock stars on the planet – was not the real Michael Hutchence at all.
Sister Tina Hutchence described her brother as "always shy. I think he just took on another persona [on stage]. You know he always called that 'the other Michael Hutchence'. When he went on stage, he was the other Michael Hutchence.
"When he said he was going to sing with this band, that just surprised the heck out of me. Here's this kid who didn't want to walk into a room full of people, let alone sing."
The band that became INXS were formed in Sydney, Australia, in 1977, when Hutchence was just 17. The original line-up of Hutchence, Garry Beers, Kirk Pengilly and brothers Tim, Andrew and Jon Farriss, never changed. In what now seems an eerie portent, their first gig was on August 16, 1977 – the night Elvis died.
Article continues below advertisement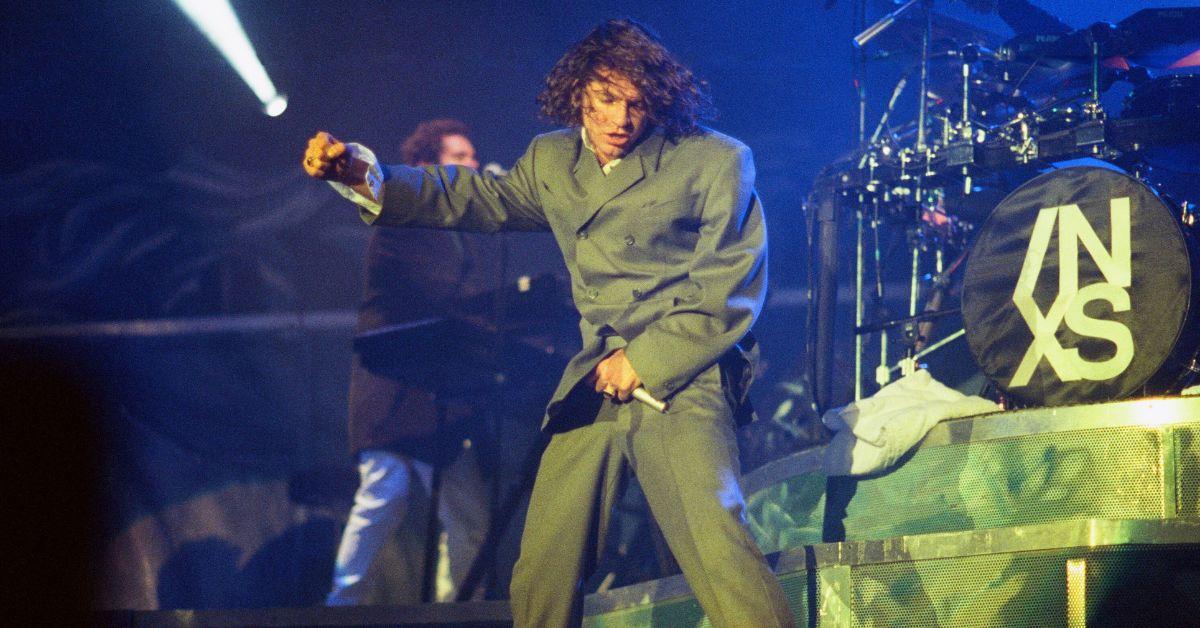 Emerging from Sydney's riotous punk scene, INXS cut their teeth with years of gigging in Australia's notoriously rough pub circuit, travelling thousands of miles a year across the country in the back of a van, playing to audiences more interested in drinking and fighting than watching a bunch of long-haired wannabes prancing around a stage.
If it was a baptism of fire, it also meant that by the time the rest of the world woke up to them, there was nothing they felt they could not handle. All those miles, all those pubs, all those gigs trying to win over hostile crowds had made INXS a fully-formed, battle-hardened, us-versus-the-world outfit. A "band of brothers", indeed.
Having Hutchence fronting the group certainly didn't hurt either. INXS hit America at the same time as MTV – and it seemed the two were made for each other. Thanks largely to heavy rotation on the fledgling music channel, in 1985 their album Listen Like Thieves (incredibly, their fifth studio album, but the first to enjoy any success outside Australia) reached Number 11 in the US charts, with the single What You Need becoming a top 5 Billboard smash.
If Listen Like Thieves praised opened the doors to American success, the follow-up album Kick smashed them down altogether. Selling 10 million units in the first two years after its release, it went on to shift over double that number, and in the process yielded four consecutive Billboard Top 10 singles, including their debut Number 1, Need You Tonight.
Suddenly INXS were stars… but singer Hutchence was a superstar. At a time when pop music was evolving from the anger and energy of the late 1970s into the slicker, dance-influenced sound of the 90s, INXS seemed to hold command of both genres… and in their dangerously handsome, wildly charismatic singer, had a figurehead who seemed born to perform.
"Michael could sit on a stool all night and still be one of the most charismatic singers and performers I've ever seen," said guitarist Tim Farris.
Article continues below advertisement
With that superstardom came all the trappings – and temptations – of fame. As a band forged in the pubs of New South Wales – and whose very name was a pun on "in excess" – alcohol was always going to figure strongly; but as the parties grew bigger, the drugs got harder, and the girls not only became easier, but also more beautiful.
In 1989, Hutchence began dating fellow Australian pop star Kylie Minogue; she later recalled how the singer threw himself into a whirlwind of hedonism.
"The storybook is that he was the dark bad boy and I was the pure good girl," she said. "That was pretty much the truth. Sex, love, food, drugs, music, travel, books… you name it, he wanted to experience it. As his partner, I got to experience a lot of that as well. If you're a sensual being, all of your senses need stimulation. He definitely awakened my desire for things in my world. A lot of it was based on pleasure."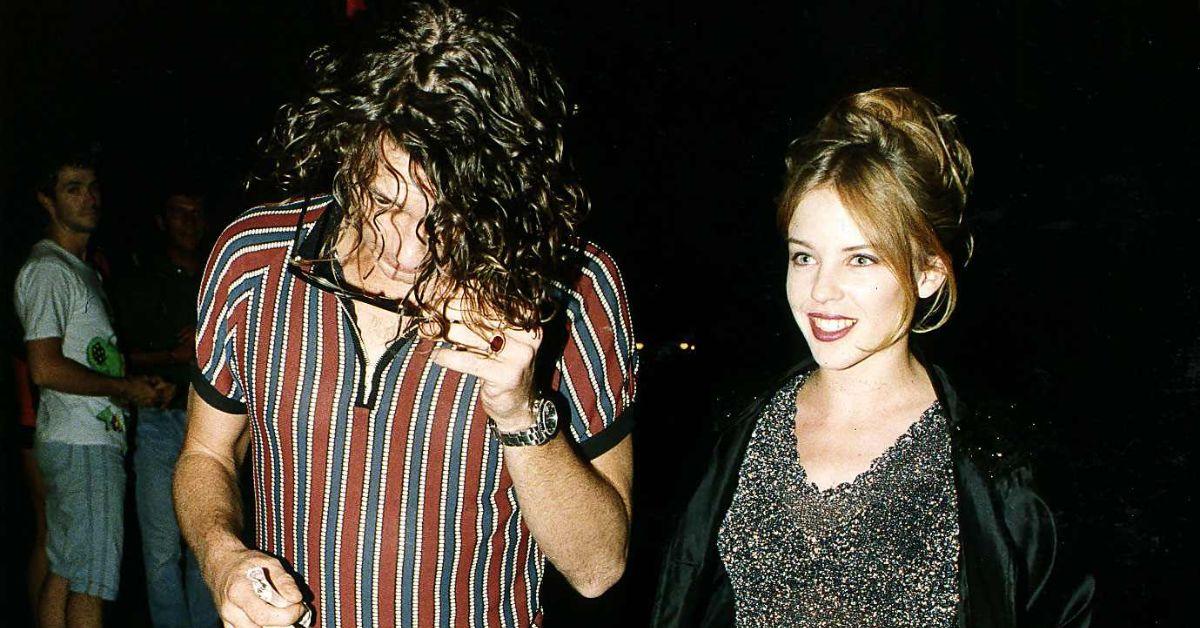 Hutchence had met Kylie after a concert in Australia, and when news broke of the romance between the dangerous rock star and the (then) sweetly innocent pop princess, the media went wild.
Until then, INXS had made headlines for mostly musical reasons. Now, the papers were no longer interested in the music, or even the band itself: it was all about "bad boy", sex-and-drugs-obsessed, Michael Hutchence.
Speaking at the time, he described the level of media attention such fame brought with characteristic Aussie understatement, as "a little strange", adding: "Your phones get tapped and there's people staring and people with telescopic lenses, and they chase you in cars all day and say all kinds of crap and they start printing it and believing it."
Article continues below advertisement
The relationship was to last two turbulent years before the pressure became too much, with Kylie later revealing that the split was "devastating" to the boy once too shy to even sing in front of an audience. "He was on all fours on the floor crying," she says of the night they broke up. "I didn't know what to do, I didn't know what was happening. I just know he was a broken man."
It was during his next relationship, however, that the incident which was to prove the defining point of Michael Hutchence's life – and his death – occurred.
Following the end of his relationship with Kylie, he began dating Danish supermodel Helena Christensen. In August 1992, the pair were enjoying a distinctly un-rock 'n' roll night out in Copenhagen, cycling around the city, when they stopped to pick up some pizza. While Christensen moved to the sidewalk, Hutchence remained on his bike in the middle of the narrow street, unaware that a taxi behind him was attempting to pass.
What started as a shouting match soon escalated – and ended with the taxi driver punching the rock star. As he fell, Hutchence struck his head on the road, fracturing his skull.
Christensen later described the scene: "He was unconscious and there was blood coming out of his mouth and ear. I thought he was dead. We got to the hospital and he woke up and was aggressive. They were trying to make him stay but he was physically pushing them away."
Hutchence checked himself out of hospital and for weeks refused all medical treatment, laying in the dark at Christensen's apartment, "throwing up blood and pushing away all food". When he finally did see a doctor, he was told that his brain injuries meant that he had permanently lost all sense of smell and taste.
Article continues below advertisement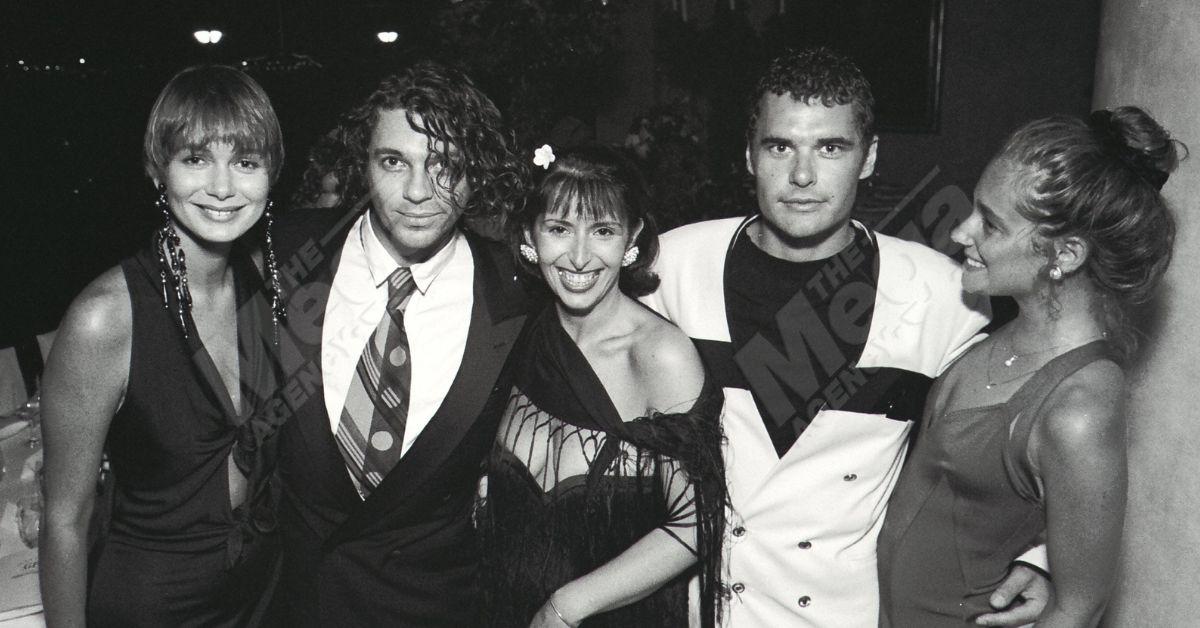 "He did not want me to tell anyone," she said. "He didn't even want me to tell my parents. Things just got really heavy in his head."
As well as destroying his senses of smell and taste, the incident also permanently altered his personality. The formerly outgoing, curious man eager for new experiences became more withdrawn, untrusting, prone to dark moods, even violence. Up to this point, the near-constant hounding by the paparazzi had been tolerated as an annoyance – now the papers gleefully reported how reporters and photographers had been assaulted by the singer.
In another incident, bandmate Garry Beers even recalled how Hutchence pulled a knife on him during the recording of their 1993 album Full Moon, Dirty Hearts. "Over those six weeks [of recording], Michael threatened or physically confronted nearly every member of the band," he added.
To the public, however, Hutchence was still the irresistibly charismatic singer of such hits as Suicide Blonde, New Sensation and Never Tear Us Apart. And that hypnotically dangerous charm never seemed more apparent than on October 31, 1994, in a now-infamous interview on British TV with presenter Paula Yates.
During a segment on the popular early-morning show The Big Breakfast, Yates interviewed Hutchence on a bed – and sparks flew. Two million viewers spluttered into their coffee cups as she coquettishly wrapped her legs over those of the singer. "Boy," she sighed, "this is a guest who has tackle-troubling trousers. And, for once, a guest I want to have my leg over!"
If the interview was a bolt of pure sexual chemistry aired at an hour when many viewers were getting their children ready for school, the scandal was given further spice by the fact that Paula Yates was married at the time – to none other than Live Aid organizer and British national treasure, Sir Bob Geldof, with whom she already had three children.
Article continues below advertisement
Perhaps unsurprisingly for anyone who witnessed the interview, the pair soon began an affair… and if the press were gunning for Hutchence when he seduced Kylie Minogue, stealing the wife of the man popularly known as "Saint Bob" was tantamount to a cardinal sin.
Just how many of the lurid stories about Hutchence and Yates' wild lives splashed across the front pages of the British tabloids at that time were true remains up for debate. But that both had a reputation for abusing drink and drugs was beyond conjecture, and it was not long before the hard partying, combined with the relentless tabloid pressure and the mood swings brought on by his brain injury, all began to tell on the singer.
According to Hutchence's manager, Martha Troup: "There were months that Michael would be totally clean, and working out and feeling good… but when he was feeling the pressures of the Paula situation and the Bob Geldof thing and everything else, it just weighed on him and he wanted to escape reality."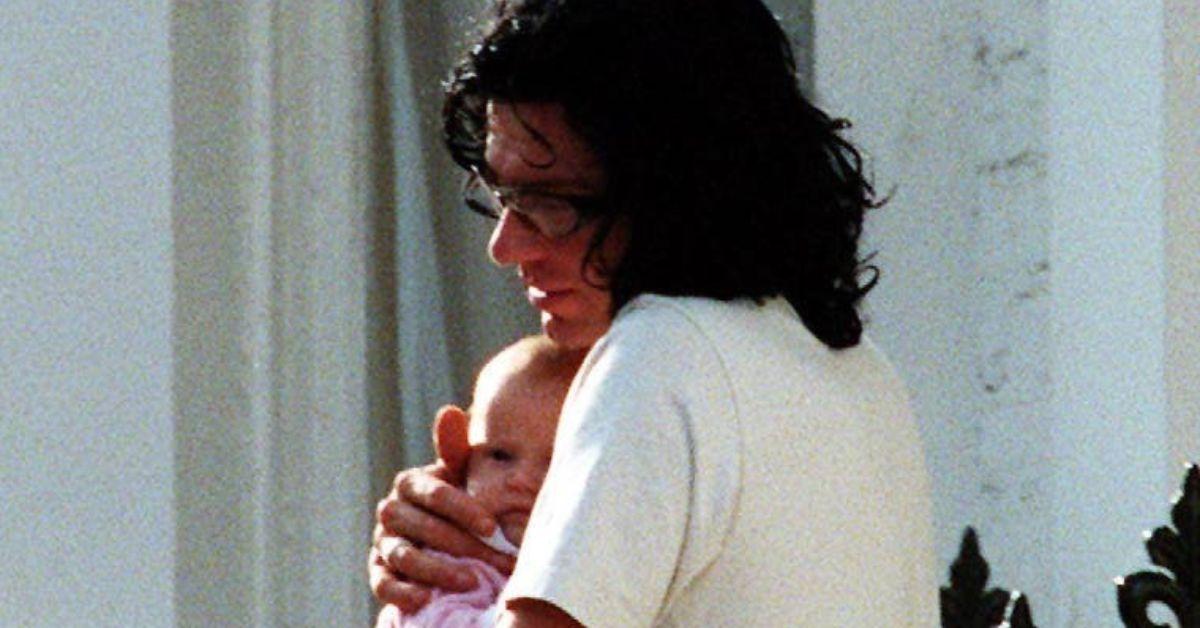 Hutchence and Yates had a daughter together, Heavenly Hirani Tiger Lily, in July 1996, with Hutchence even reportedly helping deliver the baby, but just two months later the couple were arrested on suspicion of drug possession, after their nanny claimed to have found opium in a shoebox under the bed.
The case was later dropped but it drove an irreconcilable wedge between the couple and Geldof – and an enmity that was to come to a tragic climax a year later.
On the day before he died, Michael Hutchence had been rehearsing with INXS ahead of what should have been a triumphant homecoming tour of Australia to celebrate the band's 20th anniversary. He had arrived in Sydney from the UK on November 18, with Yates and her children, including their daughter Tiger, due to arrive the following week.
Article continues below advertisement
Friends reported that Hutchence was not only excited by the prospect of performing in front of home crowds again, but that with fatherhood had come a new, calmer phase of his life, as a more settled family man.
After rehearsals that night, he went out to dinner with his father and stepmom. Speaking later, father Kell Hutchence described his son's mood as upbeat: "He seemed very happy," he said. "We had a very lovely evening together. It was a bright, jolly evening with Michael in great form. We dropped him back to the Ritz-Carlton and he even danced away from the car, waving. In hindsight I now realize he was probably covering a lot up."
Whether he was "covering up" or not, back at his hotel room, Hutchence was to receive a phone call that would prove devastating… and once again ignite the anger and depression brought on by his brain injury.
On the phone was Paula Yates. Bob Geldof had refused to give permission for his daughters to travel, and a custody hearing to decide the case had been adjourned until mid-December.
Yates later described the call. "I said it's been postponed and I can't come until after 17 December, and he said, 'I'm going to ring Bob and I'm going to beg him,'" she remembered. "And he was heard begging. He was heard shouting 'She's not your wife any more'. I think he was desperate to see me, it had been a couple of weeks and we didn't like being apart at all.
"He was terribly upset and he said, 'I don't know how I'll live without seeing Tiger.'"
Article continues below advertisement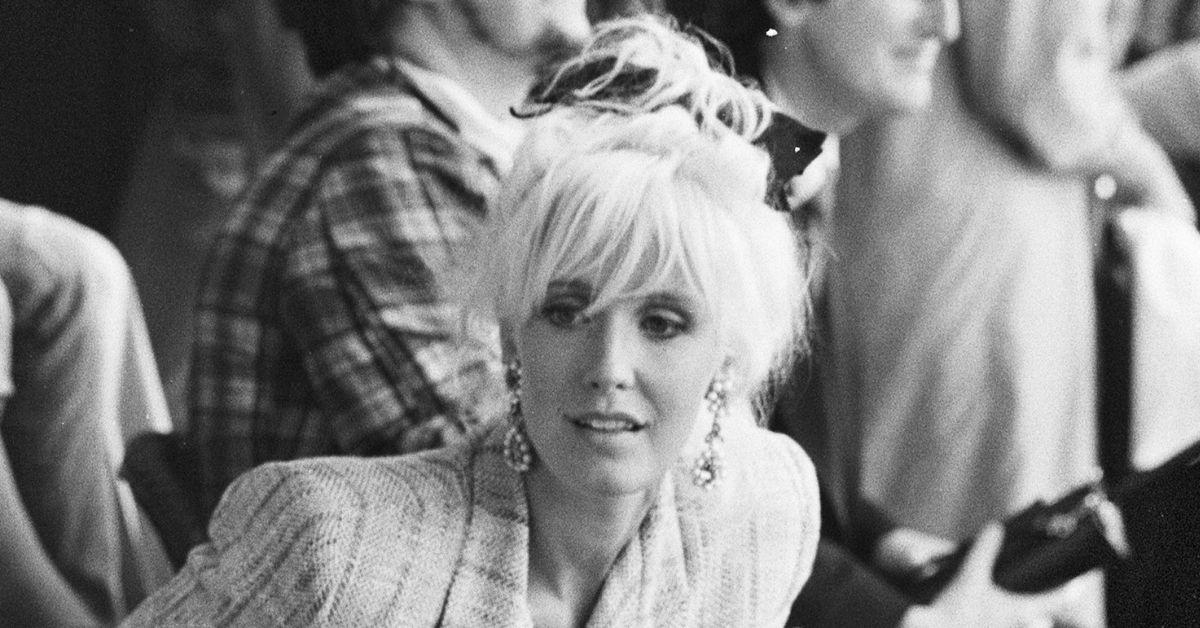 Geldof's police statements following the death indicated he had received a call from the singer, who he described as "hectoring and abusive".
Michael Hutchence was to make two more calls before his death. The first was to manager Martha Troup, on whose answerphone he left the message: "I don't give a fuck any more. I don't give a fuck any more." The second was to ex-girlfriend Michelle Bennett: crying, he said he needed to see her and asked her to come over as soon as she could.
They spoke at 9:54 AM. When Bennett arrived 45 minutes later there was no answer from within room 524.
At 11:50 AM, Hutchence's body was discovered, naked and strangled by his own belt. The man who for 20 years had performed to millions across the world, died alone. He was 37 years old.
As the world reeled, one question remained inescapable: how could such a magnetic, charismatic figure in the prime of his life, newly become a father and on the eve of a triumphant homecoming tour, have taken his own life?
Many close to Hutchence refused to believe he could. An autopsy report found that present in his blood were alcohol, cocaine, Prozac and other prescription drugs, and in her first interview after his death, Paula Yates claimed that his death was more likely the result of autoerotic asphyxiation – the singer pushing his thirst for new experiences a little too far. (In a tragic coda to their love story, Yates herself was to die just three years later in September 2000, of an accidental heroin overdose. Her body was found at home, in the presence of daughter Tiger, then aged four.)
Article continues below advertisement
Twenty-five years later, the death of Michael Hutchence remains a mystery as much as it is a tragedy. If it is fated to remain so – in the words of brother Rhett, "There's only two people who actually know what happened that night and that's Michael and God, and the rest is speculation" – what does seem certain at least, is that with his death something beautiful and vital and unique in the history of rock 'n' roll was lost. And that can never be torn apart.
"He was just a beautiful, beautiful boy," remembered Paula Yates. "He was a miracle. And if we only had him for a little while, we were lucky we had that miracle for a little while."