Famed Author Joan Didion Dead At 87
Joan Didion, the famous and legendary American writer known for her 1968 best-selling book of essays titled Slouching Towards Bethlehem, has died at the age of 87.
Article continues below advertisement
According to Didion's publisher A. A. Knopf, the renowned essayist and novelist died this morning at her Manhattan home due to complications from Parkinson's disease.
Article continues below advertisement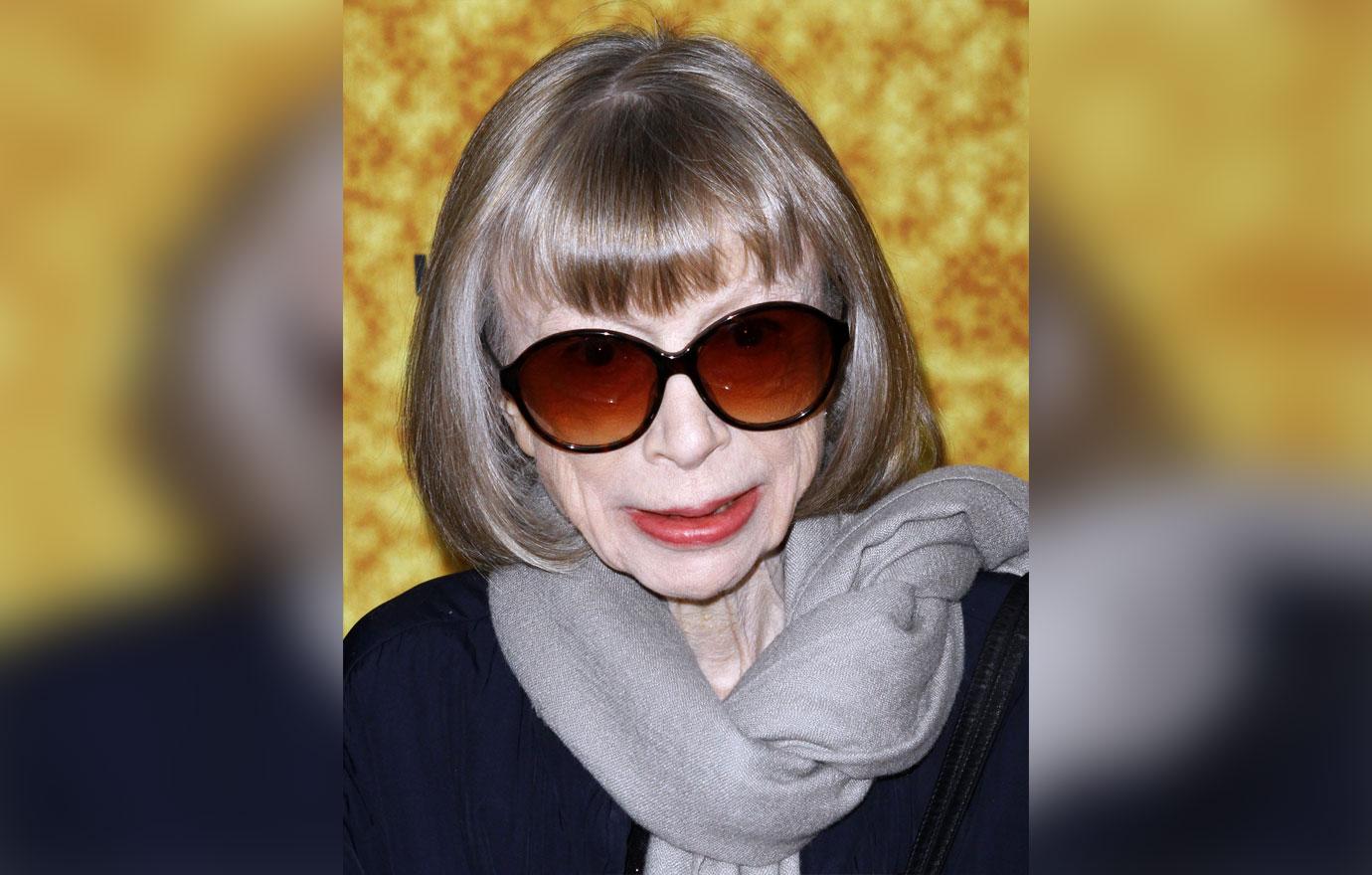 Didion has long been considered one of America's most prominent writers, and made her mark in the literary world with her book Slouching Towards Bethlehem, a collection of essays chronicling the 1960s counterculture movement.
Article continues below advertisement
She is also famous for her 2005 book The Year of Magical Thinking, a memoir that chronicled and detailed her grief following the death of her beloved husband John Gregory Dunne.
"I think we are well advised to keep on nodding terms with the people we used to be, whether we find them attractive company or not," Didion wrote in Slouching Towards Bethlehem. "Otherwise, they turn up unannounced and surprise us, come hammering on the mind's door at 4am of a bad night and demand to know who deserted them, who betrayed them, who is going to make amends."
Article continues below advertisement
Didion's essays at the time, which were also featured in publications such as Life magazine and The Saturday Evening Post, established her as a leading factor in the emergence of New Journalism, a form of journalism that focuses and emphasizes the writer's subjective response to the people and events they write about.
Her books Play It as It Lays and The Book of Common Prayer also established Didion as a prominent and skilled novelist.
Article continues below advertisement
"She was fearless, original and a marvelous observer," the editor of The New York Review of Books, Robert B. Silvers, said in an interview. "She was very skeptical of the conventional view and brilliant at finding the person or situation that was telling about the broader picture. She was a great reporter."
Didion was born on December 5, 1934, in Sacramento, and California remained an important and integral part of her writing career for the rest of her life.
Article continues below advertisement
Besides her husband, Didion is preceded by her daughter, Quintana Roo, who passed in 2005.