Exclusive Details
China Is Building New Navy Destroyers, Tries To Catch America In Navy Superiority: Report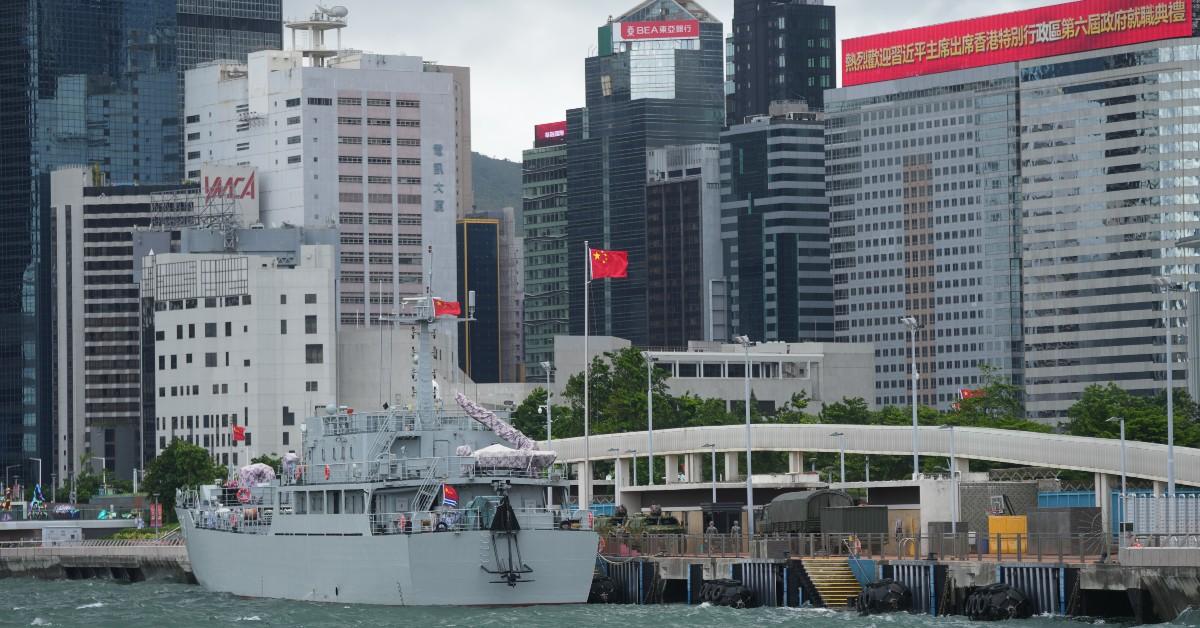 China is working to increase the size of its Navy with five new destroyers under construction, RadarOnline.com has learned.
Article continues below advertisement
Weibo microblogging site user @lyman2003 posted a picture taken at China's Dalian shipyard showing five destroyer ship hulls in early stages of construction. The information was quickly spied by publication "Naval News" and from there, is making headlines around the world.
Contacted by Naval News, two Chinese military observers confirmed that there are currently 25 destroyers in service," the report stated. "They will soon be joined by the five under construction at Dalian and (at least) one more being built at the Jiangnan Changxing Shipbuilding and Heavy Industry Corporation."
Article continues below advertisement
Late last year, in a report to Congress, the U.S. Department of Defense stated that the Chinese fleet, formally known as the People's Liberation Army Navy, was the largest in the world at 355 ships and submarines. At that time, by the agency's higher count, China had 34 destroyers.
China has seen a boom in both the size and capabilities in its Navy in recent years as it builds more modern ships.
Many of the existing destroyers were built by China within the past few years, confirming the country is on a major push to expand this type of ship its fleet. The ones spotted at the Dalian shipyard are all type 052D Kunming-class, or as NATO designates them, "Luyang III."
Article continues below advertisement
According to Naval News, these destroyers feature the latest generation of guided-missile destroyer of the Chinese Navy. Although based on an earlier weapons system, the technology bears all sorts of improvements to sensors, design and weapons fit.
In some senses, the destroyer news is not new, as the ships were commissioned as far back as 2014. But with the current China-Taiwan tensions, seeing the country adding so voluminously to its destroyer fleet in a shipyard is a headline-making image.
The destroyer ships generally carry crews of around 280 sailors and have a length and width of 157 and 17 meters.