Charlotte Lavish Discusses Being a Content Creator During A Recession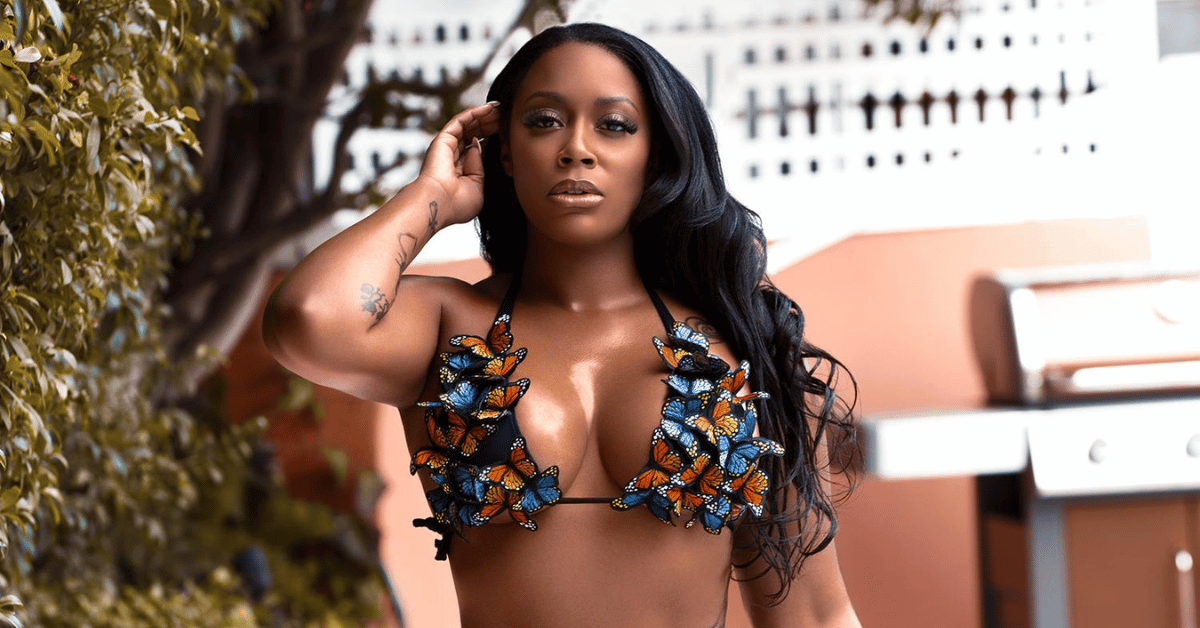 With the advent of social media, content creation has catapulted to the forefront of the conversation surrounding financial freedom, hustle culture, and being one's own boss. Content creators have been known to earn six-figure salaries and live lifestyles that may seem like the stuff of dreams.
However, none of that comes without cost. Instagram model and entrepreneur Charlotte Lavish has learned firsthand the ups and downs of spearheading her own business.
Throughout her career in the public eye, Lavish has made it a point to always stay ready for the worst while simultaneously hoping for the best. Lavish continues to grow her platforms and expand her audience daily but recognizes that not every day will foster growth. As the economy braces itself for the next recession, content creators are preparing for potentially turbulent times.
"I think the best way to approach it is to remain consistent because there are people who are still looking out for content at all times," Lavish says. "I try to make sure that all my content is still updated on all my platforms because if one goes down, then people have another place to go."
Lavish has observed firsthand that when times get tough, social media platforms often experience the impact.
However, Lavish recognizes the demand for content, and despite the financial unpredictability that lies ahead, she is confident in the value of her product.
"Whenever people end up having money again, then it will be there for them to catch up," says Lavish.
While the amount of money fans are willing to spend on online content may lie outside of content creators' control, Charlotte Lavish plays it smart to avoid financial insecurity. Her foolproof strategy? Live below your means.
"I try to act like I make nothing, basically," Lavish says. She also points out that making a point to save when the money is rolling in offers an invaluable cushion when business is slow.
For content creators like Lavish, who have amassed a substantial following, preparing for unstable economic times is about more than taking care of only herself. Many people subscribe to the popular misconception that content creation is a solo endeavor done from the comfort of the creator's living room.
However, that could not be further from the truth. Content creators are not only working full-time to maintain various platforms, but in many cases, they are also CEOs of a company that employs an entire team. Content creation is becoming synonymous with job creation, and the teams behind models and influencers rely on them for their livelihood.
So, how does Lavish continue to support herself as well as her team despite the uncertainty that lies ahead? In addition to producing high-quality original content across multiple platforms, Lavish, like many other models and influencers, turns to brand collaborations. Though it can be tempting to seize every lucrative opportunity, Lavish holds herself to a higher standard. Frustrated by the lack of reciprocity in many brand collaborations, Lavish believes that all collaborations should be equitable regardless of the creator's product.
"When I promote a product, I would also include that person's page, even if they're a smaller creator. I find that a lot of companies only want to include the person's handles and link back to them if their page is really big or if it benefits them in some way. But I think that if I were collaborating with someone, I want it to be reciprocal, where I have their content, links, and whatever their work name is, so everything is combined."
Perhaps one of the greatest reasons for Lavish's continued success is her ability to retain her integrity while keeping her eyes fixed on the future. When asked about her plans moving forward, Lavish has a clear idea of where she aspires to be.
"I really want to invest in a company that basically makes products for people that are posting on social media and also links back to our accounts."
Giving credit where credit is due is a non-negotiable for Lavish, who recognizes her value to both her fans and brands as a content creator and believes that she, and other content creators, should be treated as such.
Lavish also has her sights set on diversifying her streams of income in the future and encourages other content creators to do the same.
"Save so that when things are slow, you're not freaking out over that at the last minute, you know? Because that's a different kind of pain right there," says Charlotte Lavish.
Article continues below advertisement