'Can't Be Silent Anymore': NBA Star Miles Bridges' Wife Breaks Silence On Alleged Domestic Abuse, Shows Graphic Injuries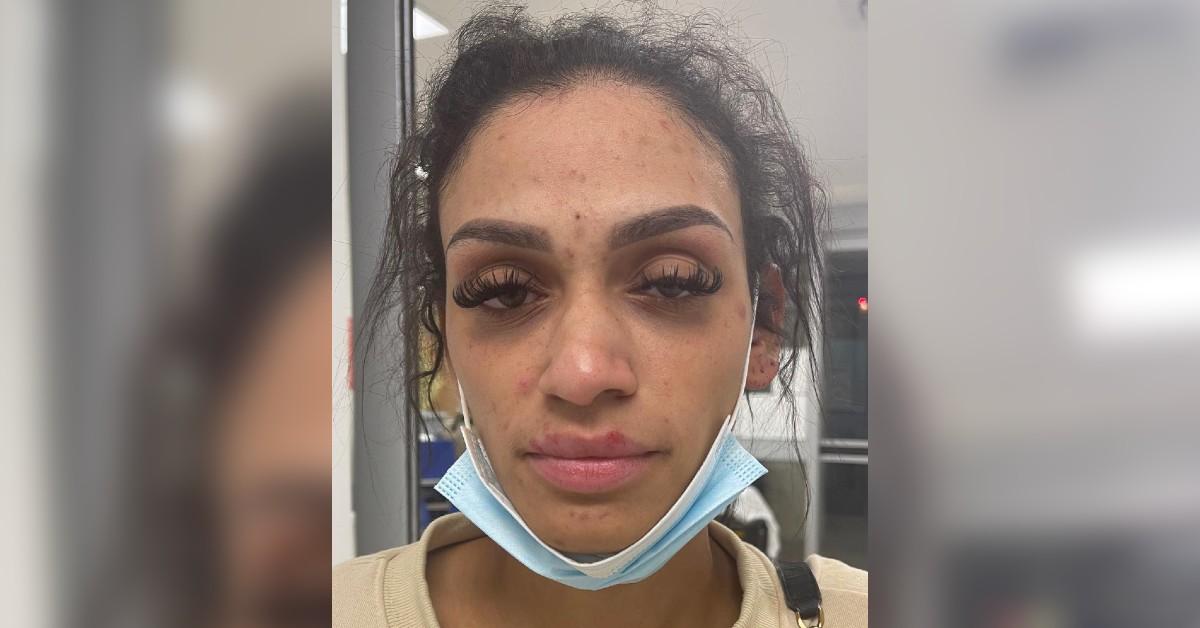 Mychelle Johnson, the wife of Charlotte Hornets player Miles Bridges, came forward about the alleged domestic abuse she has been experiencing behind closed doors, sharing graphic photos of her injuries after the NBA star's arrest.
RadarOnline.com has learned that Bridges was booked for felony domestic violence in Los Angeles around 1:55 PM on Wednesday.
The 24-year-old forward turned himself in following an alleged dispute with Johnson the day before.
Article continues below advertisement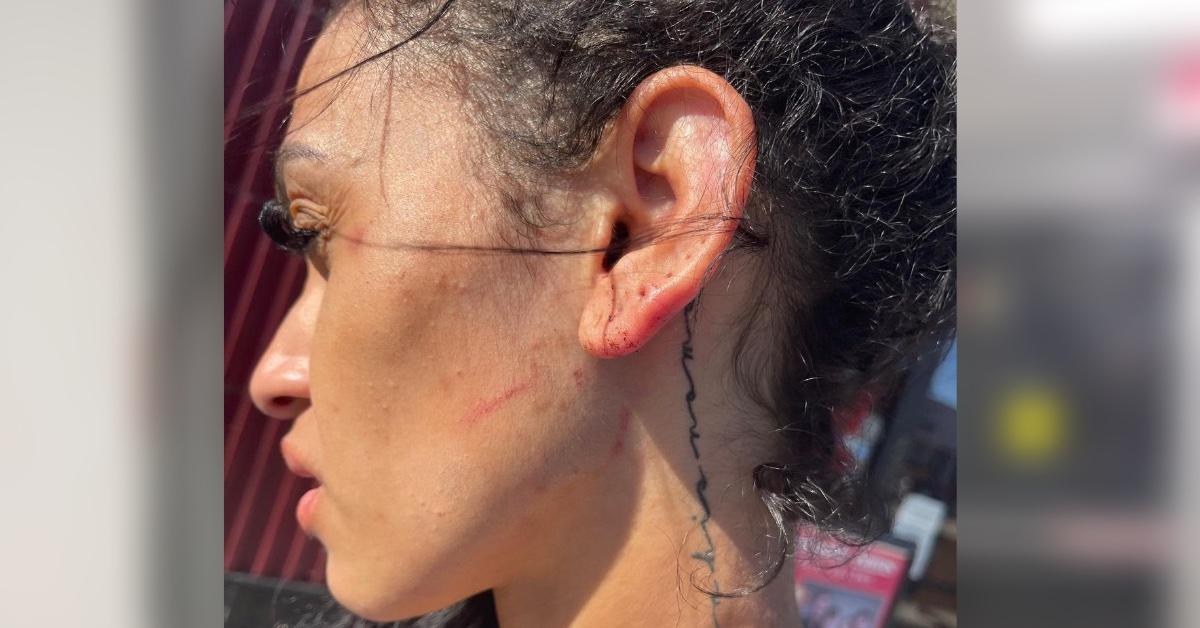 His bail was set at $130,000, and he's since been released. RadarOnline.com can confirm that he has an upcoming court date scheduled for July 20. Bridges' agent is Adele's boyfriend, Rich Paul.
"I hate that it has come to this but I can't be silent anymore," Johnson wrote via her caption on Instagram. "I've allowed someone to destroy my home, abuse me in every way possible and traumatize our kids for life."
Article continues below advertisement
"I won't allow the people around him to continue to silence me and continue to lie to protect this person. It's unethical, it's immoral, it's truly SICK. It hurts my heart because I've always had hope, and so much love and as scary as this is for me to do, it's time I stand up for myself," she wrote.
Alongside her public statement, Johnson shared photos of her fractured nose, bloody ear, bruises along her arm, as well as on her back and legs.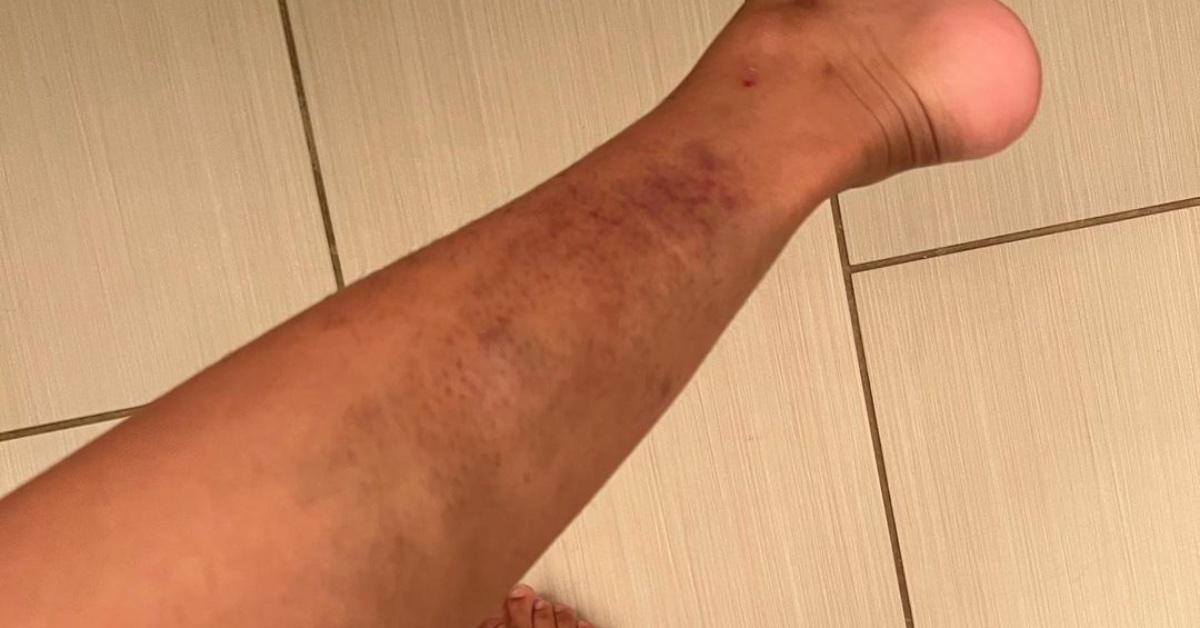 Article continues below advertisement
According to a medical report she showed, her diagnosis said "assault by strangulation" from a "male partner" and that her injuries included a strained neck and a concussion.
"I don't need sympathy, I just don't want this happening to anyone else, I just want this person to get help, my kids deserve better," she concluded.
"That's all I want. It hurts, everything hurts, this situation hurts, most importantly I'm scared and hurting for my kids who were witness to everything. Please respect my family's privacy and stop with the disgusting rumors and allegations."
Article continues below advertisement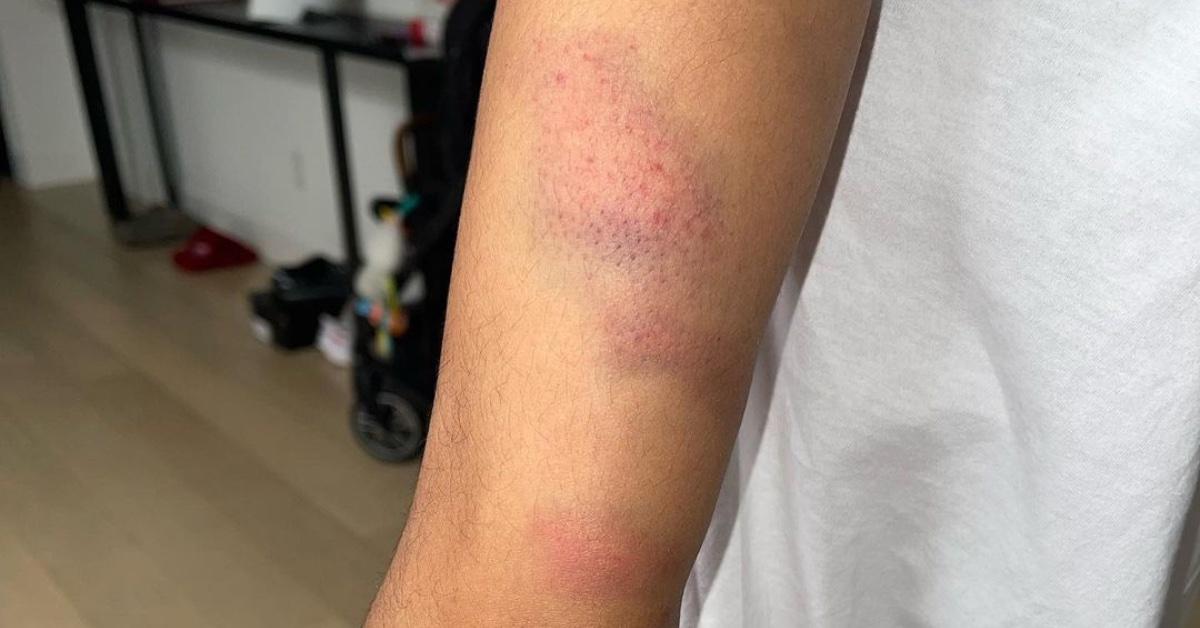 The Hornets also released an official statement on Thursday, reading, "The Charlotte Hornets are aware of the situation involving Miles Bridges. We are in the process of gathering additional information. We will have no further comment at this time."
Bridges recently completed his fourth season with the team and was set to become a restricted free agent. On Tuesday, he was reportedly given a qualifying offer, which allows the Hornets a chance to match any offer sheet made by another team.