Antonio Brown's Baby Mama Speaks Out After The Athlete Snuck OnlyFans Model Into His Hotel Room Prior To His Public Meltdown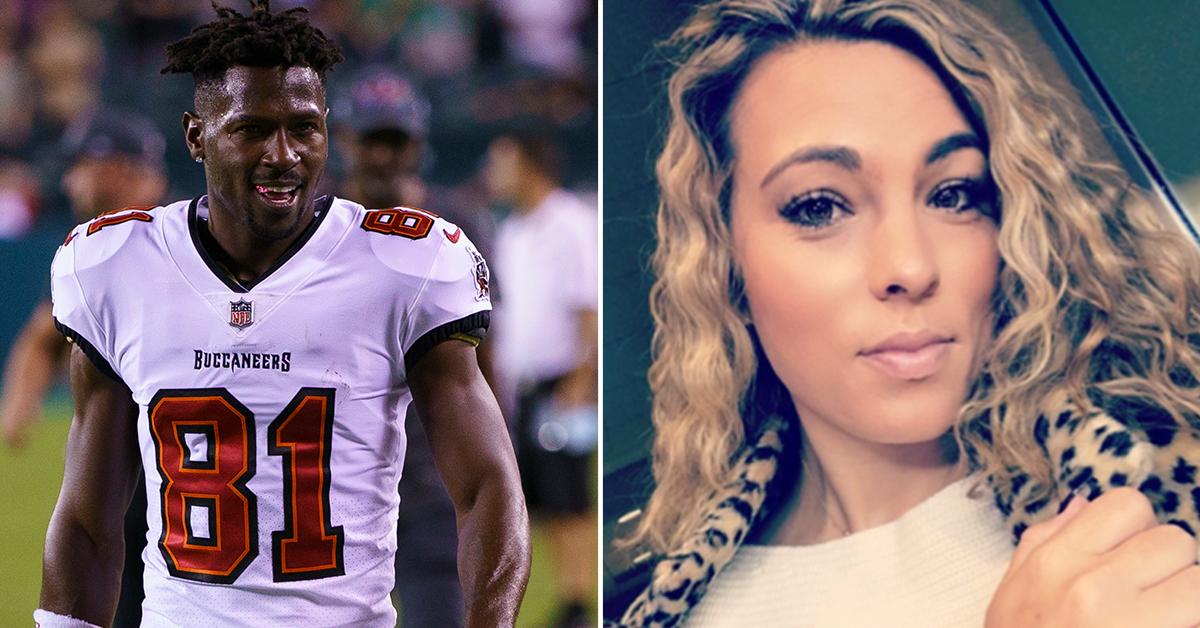 Former NFL player Antonio Brown's baby mama Chelsie Kyriss is defending the athlete following his hotel romp with OnlyFans model Ava Louise and his public meltdown during the Bucs-Jets football game.
Brown's on-again, off-again fiancé explained she would not leave her baby daddy despite the recent scandals.
Article continues below advertisement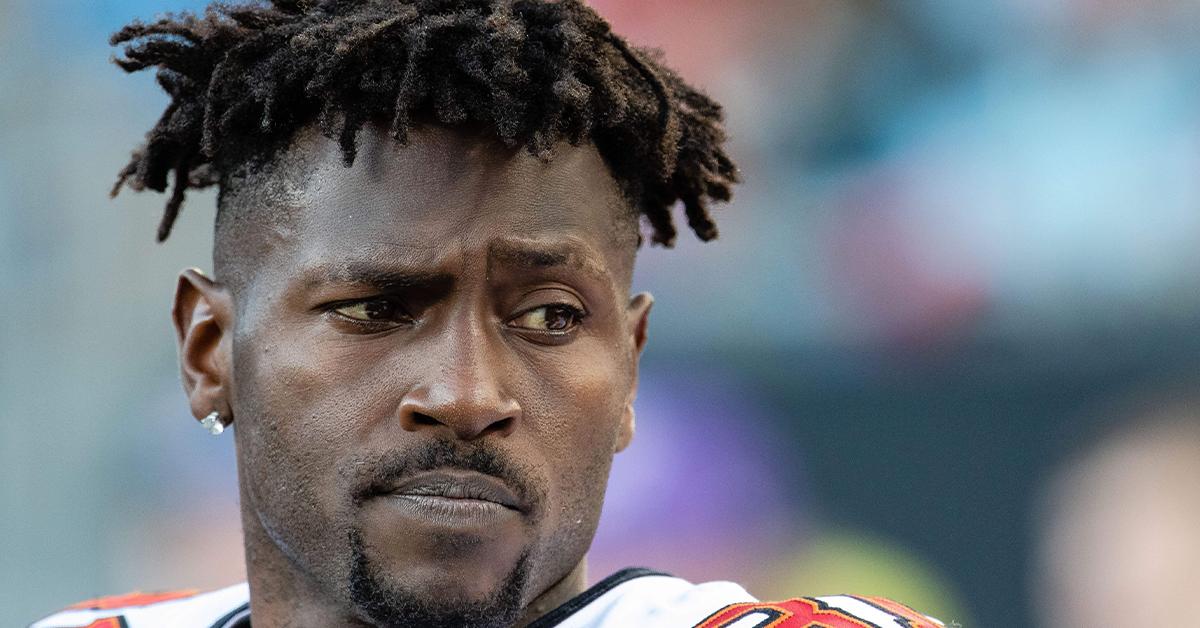 Kyriss opened up on social media about the reasons she decided to stand by his side throughout the ordeal, sharing, "I grew up in a family that refuses to give up on each other."
"Everyone in this world whether they admit to it or not deserves someone who refuses to give up on them," she wrote. "No matter where we are in our relationship I will always want what's best for him."
Article continues below advertisement
The mother of three claimed she is aware some people may have thought she "made some bad decisions."
"However everything I did was out of following my heart and fighting for what I wanted and what was best for our kids which is more than what money could ever buy," Kyriss added. "Thank you for being concerned about my life the negative and the positive side of things but my choices I made were what I thought was best for me and my family."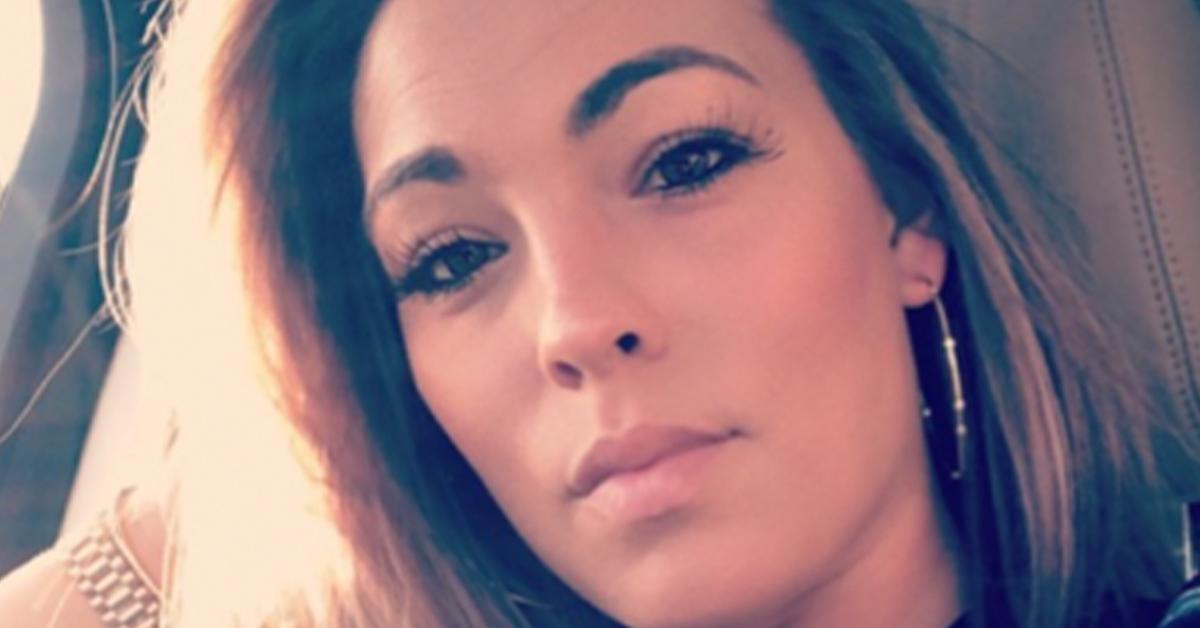 Article continues below advertisement
As RadarOnline.com previously reported, the night before Brown made a dramatic exit in the middle of his game on Sunday, he invited 23-year-old Louise to engage in sexual activity with him in his hotel room in New Jersey.
Louise claimed she was forced to sneak past the hotel security to meet up with him due to NFL COVID rules that do not permit their athletes to have guests.
The model said Brown went on a rant about football and COVID, allegedly telling her he was "insane" and "F--k the NFL."
The situation got even more bizarre after the Buccaneers wide receiver requested to record their intercourse.
"When we had sex, he wanted to film it and make a tape on my phone. He wanted to put it out there," Louise explained. "I looked at him, and I'm like, are you being serious right now? He was. Again, I'm like, you're Antonio Brown - why would you want that scandal?"
Article continues below advertisement
Louise also said she did not have any intention to expose Brown at all but felt compelled to tell the story after witnessing his public meltdown as she worried about his mental health and condition.
During her encounter with the football player, she claimed, "I really couldn't understand half of what he said because he was mumbling. This man really did not seem OK."
Article continues below advertisement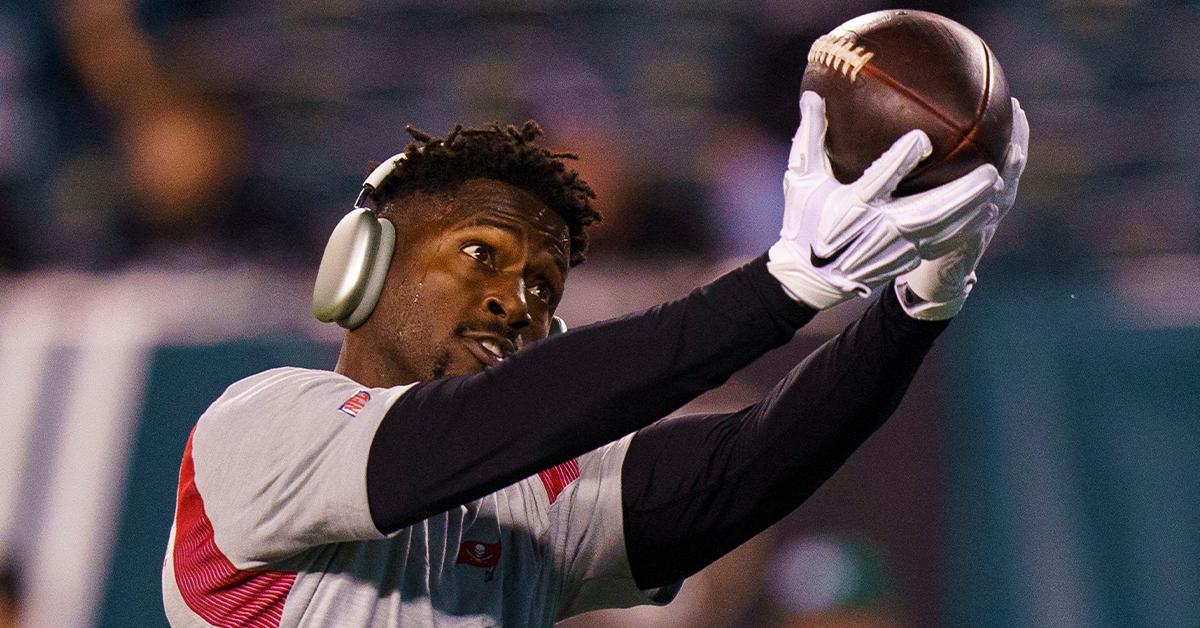 Following the mid-game incident, Brown alleged his team forced him to participate in the game despite knowing that he was suffering from an ankle injury.
On Thursday, the Buccaneers announced he was released from the team. They admitted knowing the wide receiver had recently dealt with an ankle injury but disputed Brown's claim of pressuring him to play.