Exclusive
Shut Up! 'RHOC' Cast On Media Lockdown Over Brooks Cancer Scandal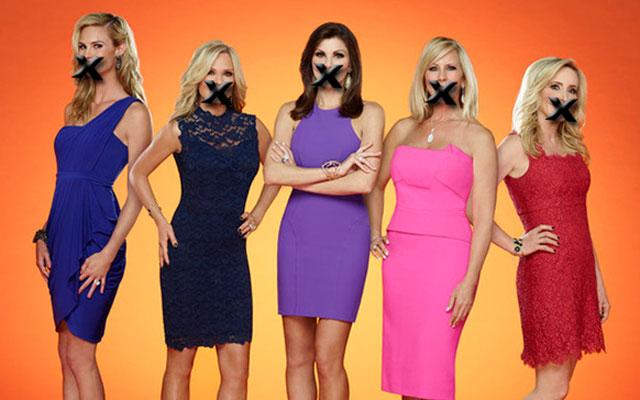 Bravo loves drama, but the back-and-forth banter between the cast of the Real Housewives of Orange County has gotten so out of hand that the network has put all of them on lockdown!
The aftermath of Brooks Ayers' cancer debacle has gotten so messy, multiple insiders told Radar that the women have been banned from talking to the media.
One insider said, "Right now, the ladies are forbidden to talk about each other and the entire cast is on media lockdown."
Article continues below advertisement
"This was done as a means of damage control," the insider added. "They have all been talking so much sh*t about each other that Bravo had no other choice then to step in and put a lock on it."
As Radar previously reported, following the shocking revelation that 53-year-old veteran housewife Vicki Gunvalson's estranged ex Ayers, 47, never was treated at City of Hope for cancer, the other housewives immediately pointed fingers at Gunvalson, claiming that she was in on the cover-up.
However, the backlash that Gunvalson received – particularly from former BFF Shannon Beador, 50 – became too much for the execs to handle.
"There is a good chance that Vicki will be returning next season," the source told Radar. "The network simply cannot have any more of the other ladies badmouthing her when they are going to get ready to start shooting the new season."
Do you think that RHOC should be on a media lockdown until further notice? Tell us your thoughts in the comments below.