Kris Jenner Brushes Off Bruce TRANSformation Rumors As 'Silly … Same Old Stuff'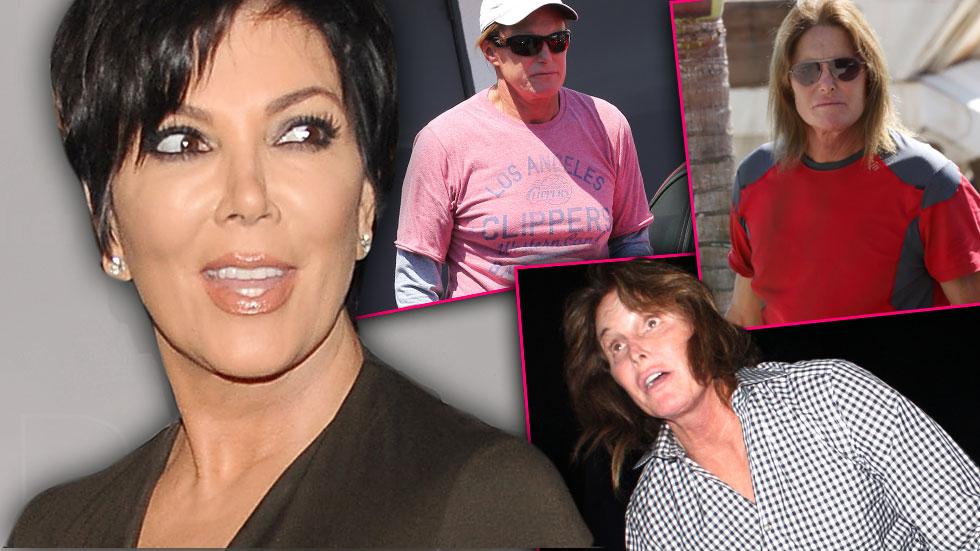 Kris Jenner, speaking with TODAY's Hoda Kotb Monday, brushed off rumors that her soon-to-be-ex-husband Bruce Jenner is exploring the idea of undergoing a male-to-female transformation, now that he's single after the collapse of their 22-year marriage.
"It's silly," Kris said, "They've been saying that since the 70s, so you think the rumor would be cooked by now, I don't know … the tabloids just keep regurgitating the same old stuff."
Article continues below advertisement
In the chat, Jenner also downplayed Bruce's notable absence from the dedication of her new cookbook, In the Kitchen with Kris, dancing around the glaring omission by telling Kotb, "I did it for the kids this time.
"Bruce and I were, you know, getting a divorce, so I mean, he's a great guy but I just did it for the kids and the grandkids," the "Momager" explained.
Watch the video on RadarOnline.com
Visit NBCNews.com for breaking news, world news, and news about the economy
Despite the subtle snub, Kris stressed that she bears no ill will toward the Olympic legend, saying she just wants "him to be happy."
She denied recent reports that she's "devastated" that Bruce has been dating Ronda Kamihira, a longtime family friend who bears more than a passing resemblance to her.
"I don't care who he goes out with, and I don't know who he's dating — he doesn't check in with me and give me a play-by-play," she said. "But it's his life and just want the guy to be happy.
Article continues below advertisement
"He's still the father of two of my children, and so we're friends."
Kris, 58, meandered around a giving a specific reason as to why their marriage ended.
"You know what?" she said. "I think that at some point in your life you have to make a decision to do what's right for your family and the kids and I think that we decided to be grownups and we decided we're just better apart than we are together.
"But we're still really good friends."