Exclusive
Bridezilla Again? Kim Kardashian & Kanye West Will Celebrate Nuptials With THREE Ceremonies!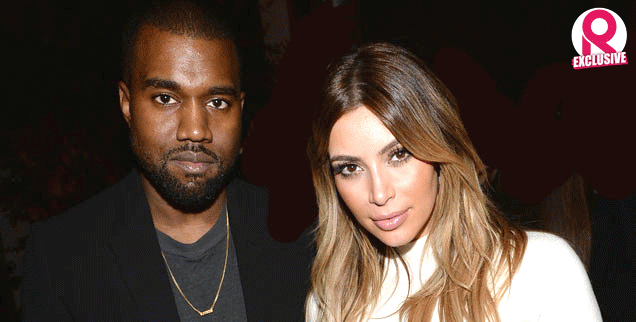 For Kim Kardashian, more is always more. The reality star, who wed ex husband Kris Humphries in a lavish $10 million ceremony, will marry third husband Kanye West three times— once in Southern California and twice in France— RadarOnline.com is exclusively reporting.
To avoid long lines and red tape, a source tells RadarOnline.com, the couple's lawyers recommended they hold a civil ceremony in the United States prior to their French nuptials on May 24.
Article continues below advertisement
"Typically, the U.S. recognizes citizens getting married in France, but dealing with a foreign government and paperwork could be a nightmare," the insider explains. "So just to make sure it's legal, Kim and Kanye will first be having a civil ceremony in Southern California."
Next, the couple will cross the Atlantic for their dream ceremony in Paris— and French law dictates that there be two wedding ceremonies.
"A religious ceremony has to be performed after a civil ceremony, never before," the French Embassy in Washington D.C. explains to RadarOnline.com.
"The minister, priest or rabbi will require a certificate of civil marriage before any religious ceremony takes place." According to a new report, the high-profile couple recently scouted a new location for their main event— the 17th-century, Louis XIV-commissioned Chateau de Louveciennes.
Article continues below advertisement
"Kim will have at least three dress changes on the big ceremony day in France," a source tells RadarOnline.com. "It will be over the top. Kim and Kanye want it to be the wedding of the century."
But there may be a snag in their grand plans— According to various statutes in France, at least one of the parties has to have resided in the country for at least 40 days prior to the wedding.
"Kim and Kanye were unaware until recently that France required a residency requirement prior to marriage," a Kardashian source tells RadarOnline.
"Kanye has an apartment in Paris, but he doesn't live there full-time." Kardashian split from Humphries after 72 days of marriage in 2011; West ended his engagement to fashion designer Alexis Phifer in 2008.